The Imitation of Christ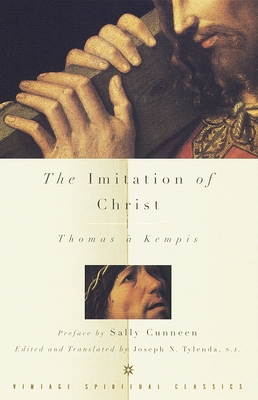 The Imitation of Christ
Vintage, Paperback, 9780375700187, 288pp.
Publication Date: March 24, 1998
* Individual store prices may vary.
Buy Now
or
Shop Local
Enter your zip code below to purchase from an indie close to you.
Description
Only the Bible has been more influential as a source of Christian devotional reading than The Imitation of Christ. This meditation on the spiritual life has inspired readers from Thomas More and St. Ignatius Loyola to Thomas Merton and Pope John Paul I. Written by the Augustinian monk Thomas à Kempis between 1420 and 1427, it contains clear instructions for renouncing wordly vanities and locating eternal truths.  No book has more explicitly and movingly described the Christian ideal: "My son, to the degree that you can leave yourself behind, to that degree will you be able to enter into Me." With a new Preface by Sally Cunneen, author of In Search of Mary: The Woman and the Symbol.

"God is our home but many of us have strayed from our native land.  The venerable authors of these Spiritual Classics are expert guides--may we follow their directions home."
--Archbishop Desmond Tutu
About the Author
Thomas A Kempis (1379/80-1471) was a member of the Brethren, priest, Augustinian monk, author of a dozen books, and copyist extraordinaire. He lived at and was a member of the Windesheim congregation at Agneitenberg monastery in the Netherlands for more than seventy years. He is most famous his "The Practice of the Imitation of Christ".

A former publishing executive, John F. Thornton is a literary agent and co-editor of Tongues of Angels, Tongues of Men: A Book of Sermons. He lives in New York City.