Barbary Shore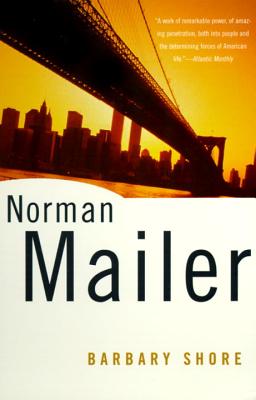 Barbary Shore
Vintage, Paperback, 9780375700392, 320pp.
Publication Date: September 30, 1997
* Individual store prices may vary.
Not Currently Available for Direct Purchase
or
Shop Local
Enter your zip code below to purchase from an indie close to you.
Description
Mike Lovett rents a room in a Brooklyn boarding house with the intention of writing a novel. Wounded during World War II, Lovett is an amnesiac, and much of his past is a secret to himself. But Lovett's housemates have secrets of their own. As these mysterious figures vie for Lovett's allegiance, Barbary Shore plays havoc with our certainties, combining Kafkaesque unease with Orwellian paranoia and delivering its effects with a power that Mailer has made all his own.  
About the Author
Norman Mailer (1923 2007) was one of the 20th century s greatest and most influential writers, as well as one of America s most renowned and controversial literary figures. The best-selling author of a dozen novels and 20 works of nonfiction, he also wrote stage plays, screenplays, television miniseries, hundreds of essays, two books of poetry, and a collection of short stories. A two-time Pulitzer Prize winner, he lived in Brooklyn, New York, and Provincetown, Massachusetts.
Praise For Barbary Shore…
Praise for Barbary Shore
 
"A work of remarkable power, of amazing penetration, both into people and the determining forces of American life."—The Atlantic Monthly
 
"Vibrant with life, abundant with real people . . . [Mailer has] a scintillating skill in observation, a mature sense of meaning."—The Philadelphia Inquirer
 
"This book is nothing short of amazing."—Newsweek
 
"Barbary Shore [is] about the kind of country—and what you might call the psychic territory—that American war heroes were returning to."—The Guardian
 
Praise for Norman Mailer
 
"[Norman Mailer] loomed over American letters longer and larger than any other writer of his generation."—The New York Times
 
"A writer of the greatest and most reckless talent."—The New Yorker
 
"Mailer is indispensable, an American treasure."—The Washington Post
 
"A devastatingly alive and original creative mind."—Life
 
"Mailer is fierce, courageous, and reckless and nearly everything he writes has sections of headlong brilliance."—The New York Review of Books
 
"The largest mind and imagination [in modern] American literature . . . Unlike just about every American writer since Henry James, Mailer has managed to grow and become richer in wisdom with each new book."—Chicago Tribune
 
"Mailer is a master of his craft. His language carries you through the story like a leaf on a stream."—The Cincinnati Post