Cakes and Ale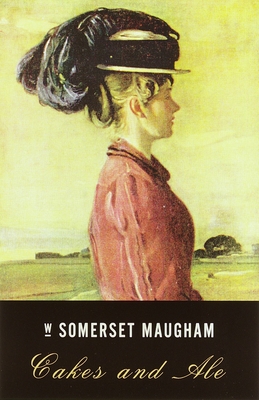 Cakes and Ale
Vintage, Paperback, 9780375725029, 320pp.
Publication Date: December 5, 2000
* Individual store prices may vary.
Buy Now
or
Shop Local
Enter your zip code below to purchase from an indie close to you.
Description
Cakes and Ale is a delicious satire of London literary society between the Wars. Social climber Alroy Kear is flattered when he is selected by Edward Driffield's wife to pen the official biography of her lionized novelist husband, and determined to write a bestseller. But then Kear discovers the great novelist's voluptuous muse (and unlikely first wife), Rosie. The lively, loving heroine once gave Driffield enough material to last a lifetime, but now her memory casts an embarrissing shadow over his career and respectable image.  Wise, witty, deeply satisfying, Cakes and Ale is Maugham at his best.
About the Author
William Somerset Maugham was an English author, playwright, and doctor best known for the semi-autobiographical novel Of Human Bondage. Orphaned at a young age, Maugham was raised, unhappily, by his uncle, who urged him into a medical career despite his talent and interest in writing. Maugham gave up his career in medicine after his first novel, Liza of Lambeth, sold out its initial printing in several weeks, and next ventured into playwriting with Lady Frederick, which was such a success that by the following year Maugham had four plays running simultaneously. Maugham worked for the British Secret Service during the First World War, travelling all over the world before making his home in the south of France after Second World War and using his experiences as inspiration for new stories. Before his death in 1965, Maugham published many more successful novels including The Letter and The Razor s Edge, both of which were adapted into feature films. Maugham has been remembered as one of the most influential and successful writers of his era, and is believed to have been the highest paid author of the 1930s.
Praise For Cakes and Ale…
"[Maugham] is a master for creating the appetite for information, of withholding it until the right moment, and then providing it surprisingly."  --Evelyn Waugh

"Maugham is a catty delight." --The Boston Globe
Tuesday, Mar 23, 2010
Novels of manners never get old. Any quick flip through one of today's celebrity magazines will prove that. From social climbers to spouse grabbers, century to century, nothing changes. Author Helen Simonson offers three novels for going beyond Jane Austen's gossip. More at NPR.org