The Last of the Wine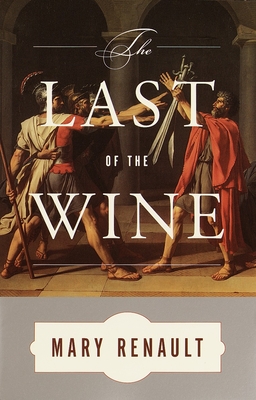 The Last of the Wine
Vintage, Paperback, 9780375726811, 400pp.
Publication Date: July 10, 2001
* Individual store prices may vary.
Shop Local
Enter your zip code below to find indies closest to you.
Description
In The Last of the Wine, two young Athenians, Alexias and Lysis, compete in the palaestra, journey to the Olympic games, fight in the wars against Sparta, and study under Socrates. As their relationship develops, Renault expertly conveys Greek culture, showing the impact of this supreme philosopher whose influence spans epochs.
About the Author
Born in London as Eileen Mary Challans in 1905 and educated at the University of Oxford, Mary Renault trained as a nurse at Oxford's Radcliffe Infirmary. It was there that she met her lifelong partner, fellow nurse Julie Mullard. After completing her training, Renault wrote her first novel, "Purposes of Love", in 1937. In 1948, after her novel"Return to Night"won an MGM prize worth $150,000, she and Mullard immigrated to South Africa. There, Renault wrote the historical novels that would define her career. In 2006, Renault was the subject of a BBC 4 documentary, and her books, many of which remain in print on both sides of the Atlantic, are often sought after for radio and dramatic interpretation. In 2010, "Fire From Heaven"was shortlisted for the 1970 Lost Booker prize.
Praise For The Last of the Wine…
"Not since Robert Graves' I, Claudius has there been such an exciting, living image of the ancient world on this grand a scale."–The New York Times Book Review