Villette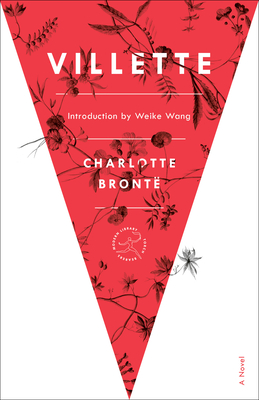 Villette
Modern Library, Paperback, 9780375758508, 656pp.
Publication Date: October 9, 2001
* Individual store prices may vary.
Buy at Local Store
Enter your zip code below to purchase from an indie close to you.
or
Buy Here
Description

""Villette" "Villette" Have you read it?" exclaimed George Eliot when Charlotte Bronte's final novel appeared in 1853. "It is a still more wonderful book than "Jane Eyre." There is something almost preternatural in its power."
Arguably Bronte's most refined and deeply felt work, "Villette" draws on her profound loneliness following the deaths of her three siblings. Lucy Snowe, the narrator of "Villette, "flees from an unhappy past in England to begin a new file as a teacher at a French boarding school in the great cosmopolitan capital of "Villette." Soon Lucy's struggle for independence is overshadowed by both her freindship with a wordly English doctor and her feelings for an autocratic schoolmaster. Bronte's strikingly modern heroine must decide if there is any man in her society with whom she can live and still be free.
""Villette" is an amazing book," observed novelist Susan Fromberg Schaeffer. "Written before psychoanalysis came into being, "Villette" is nevertheless a psychoanalytic work a psychosexual study of its heroine, Lucy Snowe. Written before the philosophy of existentialism was formulated, the novel's view of the world can only be described as existential. . . . Today it is read and discussed more intensely than Charlotte Bronte's other novels, and many critics now beleive it to be a true master-piece, a work of genius that more than fulfilled the promise of "Jane Eyre."" Indeed, Virginia Woolf judged "Villette" to be Bronte's "finest novel."

About the Author
The eldest of the three Bront? sisters, Charlotte is best known for her novel Jane Eyre, which was published under the pseudonym Currer Bell. Bront? s works were revolutionary for their time, reflecting a truthfulness about love and relationships that was not common in Victorian-era England. While Jane Eyre was, and continues to be, her most popular work, Charlotte Bront? published numerous works during her short life, including juvenilia, poetry, and the novels Shirley and Villette. Charlotte Bront? died in 1855, outliving both of her sisters, Anne and Emily. Collectively, the Bront? sisters novels are considered literary standards that continue to influence modern writers.

A.S. Byatt is an internationally acclaimed novelist, short-story writer, and critic. Her books include the Booker Prize winning Possession, as well as The Children s Book and the quartet of The Virgin in the Garden, Still Life, Babel Tower, and A Whistling Woman. She was appointed Dame of the British Empire in 1999 and has been awarded numerous prizes, including the Commonwealth Writers Prize, the PEN/Macmillan Silver Pen Award, and the Irish Times International Fiction Prize. She lives in London, England.


Praise For Villette…
"Brontë's finest novel."
--Virginia Woolf