The Fiend and the Forge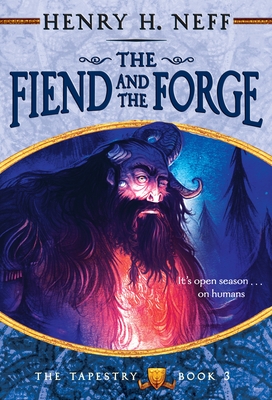 The Fiend and the Forge
Bluefire, Paperback, 9780375838996, 546pp.
Publication Date: August 9, 2011
* Individual store prices may vary.
Shop Local
Enter your zip code below to find indies closest to you.
Description
Rowan has lost the war, and while the Academy works to rebuild, outside its protected walls everything has changed. Astaroth, using the Book of Thoth, has created a world where demons rule, chaos reigns, and humans toil like slaves . . . and worse.
Outraged by Rowan's seeming complacency with the new order and reeling from personal tragedy, Max McDaniels sets out on his own for escape, for information, and for revenge.
In his travels, he will be forced to become many things: prisoner, gladiator, assassin. But can he become the one thing mankind needs most a hero?
The Tapestry series continues to weave threads of fantasy, mythology, science fiction, and mystery into a wholly original adventure with appeal to fans of everything from Harry Potter to Lord of the Rings to The X-Men. Genre-blending and fully illustrated, The Tapestry novels have caught the attention of middle-grade and young-adult readers alike.
About the Author
Henry H. Neff was a successful business consultant in the Chicago area until the day he quit his job and moved out west to pursue his dreams. "The Second Siege "is the sequel to his first book, "The Hound of Rowan," He lives in San Francisco, California.
"From the Hardcover edition."