The Other Half of Life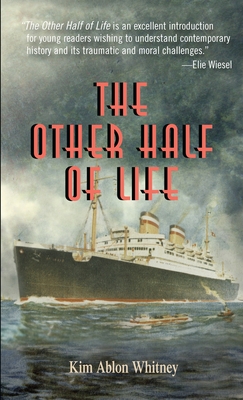 The Other Half of Life
Laurel Leaf Library, Mass Market Paperbound, 9780375844225, 237pp.
Publication Date: May 11, 2010
* Individual store prices may vary.
Shop Local
Enter your zip code below to find indies closest to you.
Description
"A heartbreaking novel based on the true story of a World War II voyage.
"In May of 1939, the "SS St. Francis "sets sail from Germany, carrying German Jews and other refugees away from Hitler's regime. The passengers believe they are bound for freedom in Cuba and eventually the United States, but not all of them are celebrating. Fifteen-year-old Thomas is anxious about his parents and didn t want to leave Germany: his father, a Jew, has been imprisoned and his mother, a Christian, is left behind, alone. Fourteen-yearold Priska has her family with her, and she's determined to enjoy the voyage, looking forward to their new lives.
Based on the true story of the "MS St. Louis, "this historical young adult novel imagines two travelers and the lives they may have lived until events, and immigration laws, conspired to change their fates. Kim Ablon Whitney did meticulous research on the voyage of the "St. Louis "to craft her compelling and moving story about this little-known event in history.
"From the Hardcover edition.
About the Author
Kim Ablon Whitney is a full-time writer and part-time horse show judge who recently received her Masters of Fine Arts in creative writing from Emerson College. She lives with her husband, son, and greyhound in Cambridge, Massachusetts.
"From the Hardcover edition."