Honus & Me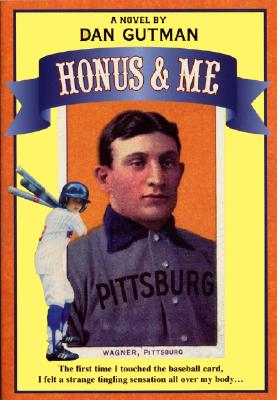 Honus & Me
HarperTrophy, Paperback, 9780380788781, 144pp.
Publication Date: January 2003
* Individual store prices may vary.
Shop Local
Enter your zip code below to find indies closest to you.
Description
Joe Stoshack lives for baseball. He knows everything there is to know about the game -- except how to play well. His specialty is striking out. Stosh feels like a real loser, and when he takes a low-paying job cleaning a bunch of junk out of his neighbor's attic, he feels even worse -- until he comes across a little piece of cardboard that takes his breath away. His heart is racing. His brain is racing. He can hardly believe his eyes. Stosh has stumbled upon a T-206 Honus Wagner -- the most valuable baseball card in the world! And he's about to find out that it's worth a lot more than money....
About the Author
Dan Gutman has always been a baseball fanatic. He played in Little League as a kid, and one of the first magazine articles he ever sold explained the science behind the spitball, the scuffball, and corked bats. When he thought about the T206 Honus Wagner the most valuable baseball card in the world he began to write honus & me, his first Baseball Card Adventure.
Dan is also the author of the New York Times bestselling Genius Files series, as well as the internationally bestselling My Weird School series.