Martin Luther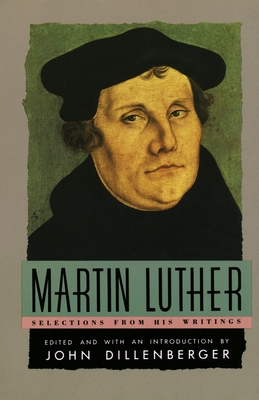 Martin Luther
Selections from His Writing
Anchor Books, Paperback, 9780385098762, 560pp.
Publication Date: February 20, 1958
* Individual store prices may vary.
Buy Now
or
Shop Local
Enter your zip code below to purchase from an indie close to you.
Description
The development of Martin Luther's thought was both a symptom and moving force in the transformation of the Middle Ages into the modern world. Geographical discovery, an emerging scientific tradition, and a climate of social change had splintered the unity of medieval Christian culture, and these changes provided the background for Luther's theological challenge. His new apprehension of Scripture and fresh understanding of man's relation to God demanded a break with the Church as then constituted and released the powerful impulses that carried the Reformation. Luther's vigorous, colorful language still retains the excitement it had for thousands of his contemporaries. In this volume, Dr. Dillenberger has made a representative selection from Luther's extensive writings, and has also provided the reader with a lucid introduction to his thought.
About the Author


Martin Luther (1483, 1546) was a German monk, a theologian and church reformer, he is considered to be the founder of Protestantism. Luther was a professor of Bible at the University of Wittenberg when he posted his famous 95 Theses (1517). In addition to writing many books, Luther translated the Bible into German. Luther believed that salvation was only by faith in Jesus, unmediated by the church. He challenged papal authority by emphasing the Bible as the only source of religious authority and believed the church to be a priesthood of all believers.These ideas helped to inspire the Protestant Reformation and changed the course of Western civilization. He married Katharina von Bora thus initiating the practice of clerical marriage within Protestantism.- Publisher.