Centered Living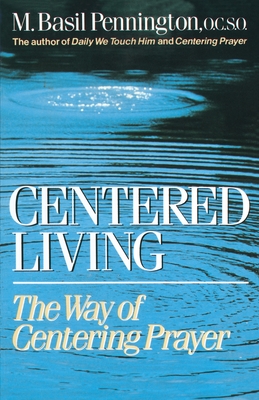 Centered Living
Galilee Trade, Paperback, 9780385242912, 216pp.
Publication Date: August 1988
* Individual store prices may vary.
Shop Local
Enter your zip code below to find indies closest to you.
Description
In this enriching book, Father Pennington reveals how the spiritual insights of "centering" have profoundly changed the lives of contemporary Christians everywhere.  "I believe in its simplicity," he writes, "it readily adapts itself to wherever one is on [life's] journey.  It can open the space for God to lead us all the way into the fullness of the life he offers us...It is truly a gift that belongs to all the People of God."  Centered Living is an excellent guidebook for those who already practice centering prayer, as well as those just discovering it.
Praise For Centered Living…
"Since the publication of Centering Prayer, the meditative technique it described has gained wide popularity.  Here Pennington shares testimonies of practitioners, updates guidelines (slightly modified over their first formulation), offers theological reflection in the context of Merton, and closes with thoughts on teaching others.  Aimed at a broader readership thatn Centering Prayer, this title is clearly designed to tap into the burgeoning interest in this form of Christian meditation."
–Library Journal

"In his newest book, the author reminds us that centering prayer is not the only or necessarily the best way to pray.  It is, for him, a gift; and he speaks more comfortably of 'renewal of prayer' than of the conventional 'saying prayers.'  Prayer is experience rather than language; prayer connects us with the larger mysteries of life and the universe...Newcomers will find here clear, unveiled language; old-timers in need of a refresher course will indeed be refreshed."
–The Living Church

"This book is for both the experienced pray-er and the beginner.  In addition to practical suggestions, the book also situates 'centering' within Catholic theology.  The language of the book is easy, not technical.  This might be a good aid for Advent to help catechists slow down and focus on the Incarnation."
–Religious Techers Journal