Way to Love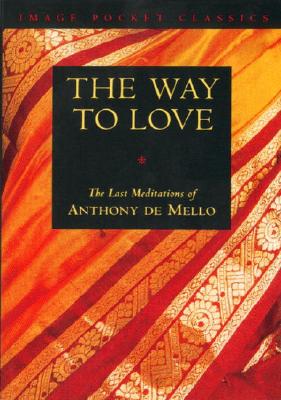 Way to Love
The Last Meditations of Anthony de Mello
Image, Paperback, 9780385249393, 208pp.
Publication Date: June 1, 1995
* Individual store prices may vary.
Buy at Local Store
Enter your zip code below to purchase from an indie close to you.
or
Buy Here
Description
The Way To Love contains thefinal flowering of Anthony de Mello's thought, andin it he grapples with the ultimate question oflove. In thirty-one meditations, he implores hisreaders with his usual pithiness to break throughillusion, the great obstacle to love. "Lovesprings from awareness," de Mello insists, sayingthat it is only when we see others as they arethat we can begin to really love. But not only mustwe seek to see others with clarity, we must examineourselves without misconception. The task, however, is not easy. "The most painful act,"de Mello says, "is the act of seeing. But inthat act of seeing that love is born." AnthonyDe Mello was the director of the Sadhana Instituteof Pastoral Counseling in Poona, India, andauthored several books. The Way To Loveis his last.
About the Author
Anthony deMello was a Jesuit Priest known throughout the world for his writings and spiritual conferences. He died suddenly in 1987. Among his many books are Sadhana and The Song of the Bird.