Money and the Meaning of Life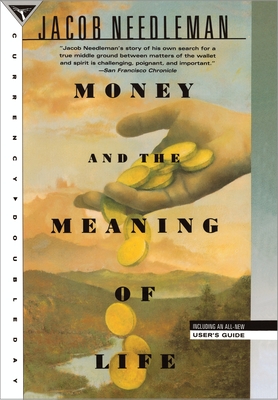 Money and the Meaning of Life
Crown Business, Paperback, 9780385262422, 352pp.
Publication Date: September 15, 1994
* Individual store prices may vary.
Buy at Local Store
Enter your zip code below to purchase from an indie close to you.
or
Buy Here
Description
If we understood the true role of money in our lives, writes philosopher Jacob Needleman, we would not think simply in terms of spending it or saving it. Money exerts a deep emotional influence on who we are and what we tell ourselves we can never have. Our long unwillingness to understand the emotional and spiritual effects of money on us is at the heart of why we have come to know the price of everything, and the value of nothing. Money has everything to do with the pursuit of an idealistic life, while at the same time, it is at the root of our daily frustrations. On a social level, money has a profound impact on the price of progress. Needleman shows how money slowly began to haunt us, from the invention of coins in Biblical times (when money was created to rescue the community good, not for self gain), through its hypnotic appeal in our money-obsessed era. This is a remarkable book that combines myth and psychology, the poetry of the Sufis and the wisdom of King Solomon, along with Jacob Needleman's searching of his own soul and his culture to explain how money can become a unique means of self-knowledge. As part of the Currency paperback line, it includes a "User's Guide" an introduction and discussion guide created for the paperback by the author -- to help readers make practical use of the book's ideas.