Falling Out of Time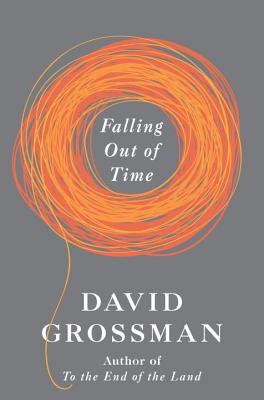 Falling Out of Time
Knopf Publishing Group, Hardcover, 9780385350136, 193pp.
Publication Date: March 25, 2014
* Individual store prices may vary.
Buy at Local Store
Enter your zip code below to purchase from an indie close to you.
or
Not Currently Available for Direct Purchase
Description
Following his magisterial "To the End of the Land, "the universally acclaimed Israeli author brings us an incandescent fable of parental grief concise, elemental, a powerfully distilled experience of understanding and acceptance, and of art's triumph over death.
In "Falling Out of Time, "David Grossman has created a genre-defying drama part play, part prose, pure poetry to tell the story of bereaved parents setting out to reach their lost children. It begins in a small village, in a kitchen, where a man announces to his wife that he is leaving, embarking on a journey in search of their dead son. The man called simply Walking Man paces in ever-widening circles around the town. One after another, all manner of townsfolk fall into step with him (the Net-Mender, the Midwife, the Elderly Math Teacher, even the Duke), each enduring his or her own loss. The walkers raise questions of grief and bereavement: Can death be overcome by an intensity of speech or memory? Is it possible, even for a fleeting moment, to call to the dead and free them from their death? Grossman's answer to such questions is a hymn to these characters, who ultimately find solace and hope in their communal act of breaching death's hermetic separateness. For the reader, the solace is in their clamorous vitality, and in the gift of Grossman's storytelling a realm where loss is not merely an absence but a life force of its own.
About the Author
David Grossman is the Associate Director of the Information Retrieval Lab at Georgetown University and the Chair of the Steering Committee for the ACM Conference on Information and Knowledge Management.
Previously, he was an Associate Professor of Computer Science and the Director of the Information Retrieval Laboratory at the Illinois Institute of Technology. He was a Principal Investigator on several NSF grants that solely focused on improving the computer science undergraduate curriculum. He also chaired, for over 6 six years, the IIT Computer Science Undergraduate Studies Committee and led the department through two successful ABET reviews. He has taught computer science courses at all levels (freshman through PhD seminars) at IIT, the University of Maryland, George Washington University, and George Mason University.
Tuesday, Mar 18, 2014
Alan Cheuse reviews the odd little novel Falling Out of Time, by Israeli writer David Grossman. More at NPR.org