Longbourn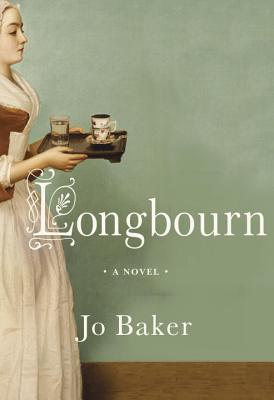 Longbourn
Knopf Publishing Group, Hardcover, 9780385351232, 352pp.
Publication Date: October 8, 2013
* Individual store prices may vary.
Shop Local
Enter your zip code below to find indies closest to you.
Description
• Pride and Prejudice was only half the story •
 
If Elizabeth Bennet had the washing of her own petticoats, Sarah often thought, she'd most likely be a sight more careful with them.
 
In this irresistibly imagined belowstairs answer to Pride and Prejudice, the servants take center stage. Sarah, the orphaned housemaid, spends her days scrubbing the laundry, polishing the floors, and emptying the chamber pots for the Bennet household. But there is just as much romance, heartbreak, and intrigue downstairs at Longbourn as there is upstairs. When a mysterious new footman arrives, the orderly realm of the servants' hall threatens to be completely, perhaps irrevocably, upended.

Jo Baker dares to take us beyond the drawing rooms of Jane Austen's classic—into the often overlooked domain of the stern housekeeper and the starry-eyed kitchen maid, into the gritty daily particulars faced by the lower classes in Regency England during the Napoleonic Wars—and, in doing so, creates a vivid, fascinating, fully realized world that is wholly her own. 

About the Author
Jo Baker was educated at Oxford and now lives in Belfast where she runs the Belfast Literary Festival. This is her first novel.
Praise For Longbourn…
A Best Book of the Year Selection: New York Times 100 Notable, Seattle Times, The Guardian, The Daily Mail, Kirkus Reviews
 
"Masterful . . . From the same stream that fed Austen's literary imagination, Baker has drawn forth something entirely new and fresh." —Miami Herald

"Happily, Longbourn is no mere riff but a fully imagined rejoinder to Price and Prejudice  . . . Austen would have appreciated Baker's bracing rewrite from the underdog's point of view." —Newsday

"If you are a Jane Austen fan with a pronounced predilection for Pride and Prejudice, you will devour Jo Baker's ingenious Longbourn as the ambrosia from the Austen gods it is . . . It's an idea that could have felt derivative or sycophantic in its execution, and yet the novel is rich, engrossing, and filled with fascinating observation . . . Dive in and you might even forget to watch Downton Abbey." —O magazine

"Intelligent and elegantly written . . . Longbourn reveals these messy backdrops [of Pride and Prejudice] while still, in fitting tribute, inventing a touching love story of its own." —Wall Street Journal

"An absorbing and moving story about the servants at Longbourn . . . Both original and charming, even gripping . . . If Charlotte Brontë had taken up the challenge of a sequel to Pride and Prejudice, she might very well have hit upon the sort of broader, more sympathetic point of view Jo Baker has derived from the servants' quarters." —Diane Johnson, New York Times Book Review

"Longbourn is a bold novel, subversive in ways that prove surprising, and brilliant on every level. This is a masterful twist on a classic . . . Much more than a frothy, Downton Abbey-like twist on Austen. This novel is moving, filled with suspense, and impressive for the sympathy with which it explores the drudgery of the servants' lives, as well as their heartaches. That said, there's plenty of Austen-worthy wit too." —USA Today
 
"Delightful . . . The achievement of Baker's reworking is that Sarah is no mere foil for Elizabeth Bennet; her notions of individual agency and the pursuit of happiness push more forcefully against the class and social strictures of her time than any character in Austen's novel. The result is a heroine whom it's impossible not to root for." —The New Yorker
 
"A witty, richly detailed re-imagining of Pride and Prejudice . . . Fans of Austen and Downton Abbey will take particular pleasure in Longbourn, but any reader with a taste for well-researched historical fiction will delight in Baker's involving, informative tale." —People

"A triumph: a splendid tribute to Austen's original but, more importantly, a joy in its own right . . . Like Austen, Baker has written an intoxicating love story but, also like Austen, the pleasure of her novel lies in its wit and fierce intelligence . . . Baker not only creates a richly imagined story of her own but recasts Austen's novel in a startlingly fresh light . . . Inspired." —The Guardian
 
"Diehards who love Jane Austen and Downton Abbey will fan their corseted bosoms while tearing through this novel." —Entertainment Weekly

"The servants have complicated, messy, interesting lives that are every bit as compelling as the Bennet girls' quest for husbands." —NPR "Weekend Edition"

"Irresistible . . . Sequels and prequels rarely add to the original, but Baker's simple yet inspired reimagining does. It has best-seller stamped all over it." —Kirkus Reviews (starred)

"Longbourn is a really special book, and not only because its author writes like an angel. Its real achievement is to circumnavigate the world of Austen knock-offs and return, like Francis Drake, with a hold full of treasure . . . There are some wildly sad and romantic moments; I was sobbing by the end . . . A beautiful book." —Daily Mail (UK)
 
"Longbourn is told with glee and great wit, and will delight diehard Austen fans." —The Daily Beast

"Inspired . . . This is a genuinely fresh perspective on the tale of the Bennet household . . . A lot of fun." —Sunday Times (UK)
  
"An especially appealing, and timely, reworking of the classic . . . Much as Jean Rhys's reimagining of Jane Eyre through a postcolonial perspective became popular in the late nineteen-sixties, when Wide Sargasso Sea was published, so is Baker's class-conscious reconsideration of Pride and Prejudice representative of our own time." —NewYorker.com
 
"Beautifully realized . . . [The characters below stairs] are every bit as absorbing as Lizzy, Wickham, and Darcy." —The National

"A splendid page-turner . . . The much-loved Pride and Prejudice is shaken up and given the grit that Jane Austen could never include—with great success . . . Baker's imaginative leaps are stunningly well done, both historically and emotionally." —Evening Standard (UK)
 
"A must-read for fans of Austen, this literary tribute also stands on its own as a captivating love story . . . Baker takes many surprising risks in developing the relationships between the servants and the Bennets, but the end result steers clear of gimmick and flourishes as a respectful and moving retelling." —Publishers Weekly (starred)

"Captivating . . . A brilliantly imagined and lovingly told story about the wide world beyond the margins and outside the parlors of Pride and Prejudice." —Maggie Shipstead, author of Seating Arrangements

"Impressive . . . Baker takes ownership of this world without mimicking Austen's style, asserting instead her own distinctive, authentic voice. Longbourn is not just nicely packaged fan fiction, or an Austenian Downton Abbey; it's an engrossing tale we neither know nor expect." —Daily Telegraph (UK)

"Achingly romantic . . . This exquisitely reimagined Pride and Prejudice will appeal to Austen devotees and to anyone who finds the goings-on below the stairs to be at least as compelling as the ones above. Highly recommended." —Library Journal (starred)

"If Longbourn is received as a delicious concoction of Pride and Prejudice meets Downton Abbey, then, for commercial reasons, no one will feel sorry for Jo Baker, but for artistic ones, she will have been treated unfairly. Baker is a real and very fine writer, and Longbourn stands on its own as an engrossing, intelligent historical novel. At the same time, its resonances with Pride and Prejudice go much farther than its brilliantly plausible presentation of downstairs life: critics have long striven to prove that the great issues of Austen's time—slavery, war, enclosures—impinged on her work; Baker shows us the fermentation below the froth." —James Collins, author of Beginner's Greek
 
"This clever glimpse of Austen's universe through a window clouded by washday steam is so compelling it leaves you wanting to read the next chapter in the lives below stairs rather than peer at the reflections of any grand party in the mirrors of Netherfield." —Daily Express (UK)