The Knights' Tales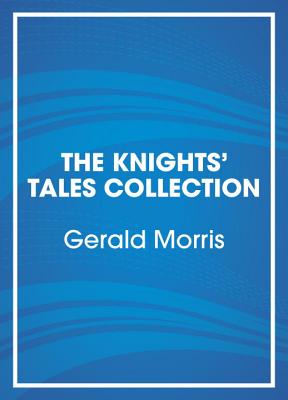 The Knights' Tales
The Adventures of Sir Lancelot the Great/Sir Givret the Short/Sir Gawain the True/Sir Balin the Ill-Fated
Listening Library, Compact Disc, 9780385361194, 5pp.
Publication Date: February 12, 2013
* Individual store prices may vary.
Buy Now
or
Shop Local
Enter your zip code below to purchase from an indie close to you.
Description
Many years ago, the storytellers say, the great King Arthur brought justice to England with the help of his gallant Knights of the Round Table.
 
Sir Lancelot the Great
Of these worthy knights, there was never one so fearless, so chivalrous, so honorable, so…shiny as the dashing Sir Lancelot, who was quite good at defending the helpless and protecting the weak, just as long as he'd had his afternoon nap.

Sir Givret the Short
Poor Givret: his size makes him so easy to overlook. But there's more to knighthood than height, and before long, Givret's quick thinking lands him a place at the famous Round Table! 
  
Sir Gawain the True
The knights didn't always act quite as gallantly as a true knight should. Even King Arthur's nephew, known at that time as Sir Gawain the Undefeated, was too full of himself to accept a token of thanks from a rescued princess! Someone needed to teach Sir Gawain that courtesy and friendship are just as important as strength and courage.
 
Sir Balin the Ill-Fated
While most of King Arthur's knights freely chose a life of duty, for Sir Balin the Ill-Fated, destiny was foretold in a prophecy. Still, no matter how dire the task, a loyal and gallant knight never refuses adventure!
About the Author
When Gerald Morris was in fifth grade he loved Greek and Norse mythology and before long was retelling the stories to his younger sister and then to neighborhood kids. He began carrying a notebook in which he kept some of the details related to the different stories. The joy he found in retelling those myths continued when he discovered other stories. According to Gerald Morris, I never lost my love of retelling the old stories. When I found Arthurian literature, years later, I knew at once that I wanted to retell those grand tales. So I pulled out my notebook . . . I retell the tales, peopling them with characters that I at least find easier to recognize, and let the magic of the Arthurian tradition go where it will. Gerald Morris lives in Wausau, Wisconsin, with his wife and their three children. In addition to writing he serves as a minister in a church.

Steve West is an actor of international standing. He is known for his appearances on London's West End Stage in "Mamma Mia!", contemporary plays, and Shakespearean classics. He has appeared in Hollywood movies and on television screens in the United States and the United Kingdom and performed for Queen Elizabeth II at Buckingham Palace. His work has also been screened at the Cannes International Film Festival.