Return of the Prodigal Son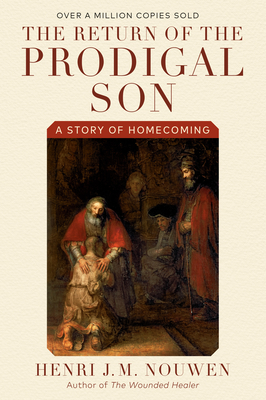 Return of the Prodigal Son
Image, Paperback, 9780385473071, 160pp.
Publication Date: March 1, 1994
* Individual store prices may vary.
Buy at Local Store
Enter your zip code below to purchase from an indie close to you.
or
Buy Here
Description
A chance encounter with a reproduction of Rembrandt's The Return of the Prodigal Son catapulted Henri Nouwen on a long spiritual adventure. Here he shares the deeply personal and resonant meditation that led him to discover the place within where God has chosen to dwell.

In seizing the inspiration that came to him through Rembrandt's depiction of the powerful Gospel story, Henri Nouwen probes the several movements of the parable: the younger son's return, the father's restoration of sonship, the elder son's vengefulness, and the father's compassion. In his reflection on Rembrandt in light of his own life journey, the author evokes a powerful drama of the parable in a rich, capativating way that is sure to reverberate in the hearts of readers. The themes of homecoming, affirmation, and reconciliation will be newly discovered by all who have known loneliness, dejection, jealousy, or anger. The challenge to love as the father and be loved as the son will be seen as the ultimate revelation of the parable known to Christians throughout time, and here represented with a vigor and power fresh for our times.

For all who ask, "Where has my struggle led me?" or for those "on the road" who have had the courage to embark on the journey but seek the illumination of a known way and safe passage, this work will inspire and guide each time it is read.


"The Return of the Prodigal Son is a beautiful book, as beautiful in the simple clarity of its wisdom as in the terrible beauty of the transformation to which it calls us." --New Oxford Review
About the Author
Henri J. M. Nouwen is one of the most popular spiritual writers of our time. He wrote more than forty books, among them the bestselling Out of Solitude. He taught at the University of Notre Dame, as well as Yale and Harvard Universities. From 1986 until his death in 1996, he was part of the L Arche Daybreak community in Toronto, where he shared his life with people with mental disabilities.