Healing and the Mind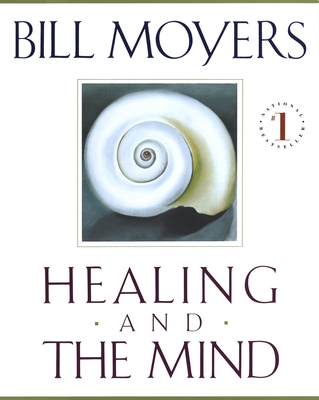 Healing and the Mind
Anchor Books, Paperback, 9780385476874, 384pp.
Publication Date: March 1, 1995
* Individual store prices may vary.
Buy at Local Store
Enter your zip code below to purchase from an indie close to you.
or
Buy Here
Description
At last, the paperback edition of the monumentalbest-seller (almost half a million copies inprint ) that has changed the way Americans think aboutsickness and health -- the companion volume to thelandmark PBS series of the same name. In aremarkably short period of time, Bill Moyers'sHealing And The Mind has become atouchstone, shaping the debate over alternative medicaltreatments and the role of the mind in illness andrecovery in a way that few books have in recentmemory. With almost half a million copies in print, it is already a classic -- the most widely readand influential book of its kind. In a series offascinating interviews with world-renowned expertsand laypeople alike, Bill Moyers explores the newmind/body medicine. Healing And TheMind shows how it is being practiced in thetreatment of stress, chronic disease, and neonatalproblems in several American hospitals; examines thechemical basis of emotions, and their potentialfor making us sick (and making us well); exploresthe fusion of traditional Chinese medicine withmodern Western practices in contemporary China; andtakes an up-close, personal look at alternativehealing therapies, including a Massachusetts centerthat combines Eastern meditation and Western grouptherapy, and a California retreat for cancerpatients who help each other even when a cure isimpossible. Combining the incisive yet personal interviewapproach that made A World Of Ideasa feast for the mind and the provocative interplayof text and art that made The Power OfMyth a feast for the imagination, Healing And The Mind is a landmark work.