What Becomes of the Brokenhearted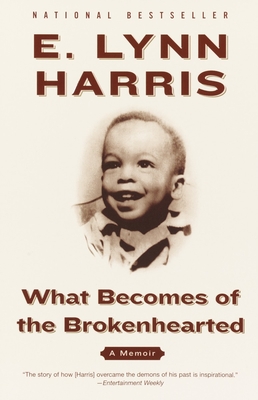 What Becomes of the Brokenhearted
A Memoir
Anchor Books, Paperback, 9780385495066, 288pp.
Publication Date: July 13, 2004
* Individual store prices may vary.
Buy Now
or
Shop Local
Enter your zip code below to purchase from an indie close to you.
Description
"In many ways writing saved my life. It's my hope that sharing my experience will give hope to others who are learning to deal with their "difference." I want them to know they don't have to live their lives in a permanent "don't ask, don't tell" existence. Truth is a powerful tool.
"But my hope for this book doesn't stop there. I think there is a message here for anyone who has ever suffered from a lack of self-esteem, felt the pain of loneliness, or sought love in all the wrong places. The lessons I have learned are not limited to race, gender, or sexual orientation. Anyone can learn from my journey. Anyone can overcome a broken heart."--E. Lynn Harris
About the Author
E. Lynn Harris (1955-2009) was the author of eleven novels and the memoir "What Becomes of the Brokenhearted". Ten of his novels including "In My Father s House, Mama Dearest, Basketball Jones", and "Just Too Good to be True" hit the "New York Times" bestseller list. Harris was known for writing about men who were black, gay and closeted, introducing many readers to little-talked-about subjects. Unable to sell his first novel, "Invisible Life", he self-published and sold copies out of the trunk of his car. He was born in Flint, Michigan, and grew up in Little Rock, Arkansas. He attended the University of Arkansas, where he was the first male cheerleader, and remained a dedicated Arkansas Razorbacks fan throughout his life. He divided his time between Atlanta, Georgia, and Fayetteville, Arkansas, before his death in 2009.
Praise For What Becomes of the Brokenhearted…
"The story of how [Harris] overcame the demons of his past is inspirational."--Entertainment Weekly

"Emotional, heart-pulling . . .an in-depth look into the real world of E. Lynn Harris." --QBR, The Black Book Review

"Has all the dramatic elelments of a compelling work of fiction. . . . And Harris shares the positive experiences that have helped him become . . . proud, successful, happy." --The Advocate