The Cave of John the Baptist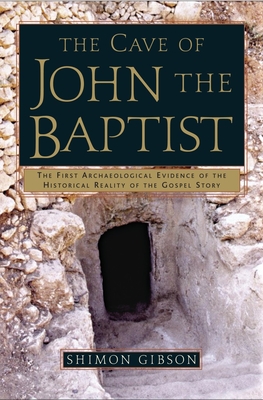 The Cave of John the Baptist
The Stunning Archaeological Discovery That Has Redefined Christian History
Image, Paperback, 9780385503488, 382pp.
Publication Date: October 18, 2005
* Individual store prices may vary.
Buy at Local Store
Enter your zip code below to purchase from an indie close to you.
or
Buy Here
Description
The first archaeological evidence of the historical reality of the Gospel story.

From a historical point of view, the uniqueness of this cave is that it contains archaeological evidence that comes to us from the very time of the personalities and events described in the Gospels. For here is the largest ritual bathing pool ever found in the Jerusalem area, and found in the village where John the Baptist was born, showing unmistakable signs of ritual use in the first century AD. Also in the cave is the earliest ever Christian art, depicting John the Baptist as well as the three crosses of the crucifixion.

By using the forensic techniques available to the modern archaeologist, Gibson and his international team have been able to draw information from the drawings, pottery, coins, bones, remains of ritual fire and pieces of cloth found in the cave and match these up with the contemporary literary sources. This is a unique opportunity to build up a picture of the very first Christians, how they lived and even what they believed.

As Gibson writes: "By fitting together the new archaeological facts with the historical information available (and sometimes buried) in scholarly literature, I believe I am able to throw an amazing amount of light on the personality and mission of John the Baptist. Who was he? Where did he come from? What were his beliefs and what was the baptism all about?"
About the Author
Shimon Gibson is a senior associate fellow at the W. F. Albright Institute of Archaeological Research in Jerusalem and an adjunct professor of archaeology at the University of North Carolina at Charlotte. During the past thirty years he has conducted numerous excavations and field surveys in different parts of Israel. He was the head of the research and scientific reports department of the Israel Antiquities Authority from 1995 to 1999.
Praise For The Cave of John the Baptist…
"Vivid . . . the reader often feels that she or he is accompanying the explorer." —America