Lies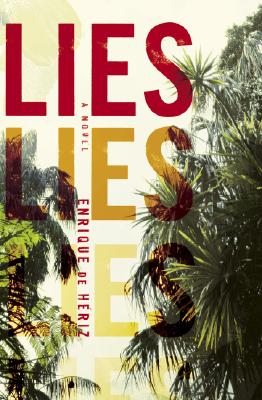 Lies
A novel
Nan A. Talese, Hardcover, 9780385517942, 432pp.
Publication Date: April 17, 2007
* Individual store prices may vary.
Not Currently Available for Direct Purchase
or
Shop Local
Enter your zip code below to purchase from an indie close to you.
Description
Isabel Azuera, an anthropologist, is deep in the jungle of northern Guatemala. She has told everyone that she is doing field research, but in fact she has made the journey to escape her family. When she learns that she is believed to have died in a terrible boating accident and that her children have misidentified a mutilated body as her own, she decides to keep the truth hidden and remain "dead." Alone in the jungle, she begins reassessing the lies and legends upon which the foundations of her family's history have been constructed.

Thousands of miles away, Isabel's daughter, Serena, and the rest of the family have gathered at her parents' beachhouse near Barcelona. Serena is keeping a diary and trying to make sense of her family and its history. Her voice echoes, enhances, and at times challenges her mother's memories and perceptions.

An intricately wrought, multilayered novel—and winner of the Premi Llibreter in Spain (The Bookseller's Award)—LIES ranges from the present to deep into the past. As Isabel and Serena recount spellbinding tales of love affairs and scandals within the Azuera family, the lies and legends that have influenced generations gradually come to light. Interwoven into the narratives are beautifully-told digressions on the tribal customs and cultures, funerary rituals, and even the legends surrounding the eighth-century Chinese poet Li Po.

Some of the stories are brutal, others droll, and still others exciting. Together they illuminate the importance of storytelling in shaping our beliefs about our families and ourselves.
About the Author
Enrique de Hériz was born in Barcelona in 1964. He has worked as an editor and translator of such authors as Annie Proulx, Stephen King, Peter Carey, and John Fowles. He lives in Barcelona, Spain.
Praise For Lies…
"Captivating...Lies is a fascinating read, beautifully researched and exquisitely written."
--Booklist (starred review)

"Magnificent."
—The Times

"What elevates Enrique de Hériz's domestic drama is an absorbing philosophical discussion about the nature of truth and the journey to fiction, via half-truths, white lies, silence, fibs, and whoppers. Hériz's tale is told with grace, humor, and meticulous research."
—Daily Telegraph

"A superb novel, full of intertwining stories that gives an almost comforting feeling, that of the reader intoxicated by the evocative power of words.
—El País

"Hériz's examination of generational myth-making is an elegantly plotted and absorbing read . . . It is impossible not to be drawn in as old mysteries are slowly solved and present dilemmas confronted."
—Daily Mail

"A restoration of the lie as a necessary crutch in life; an elegy to the precise and dangerous power of words."
—El Periódico