The Drowning House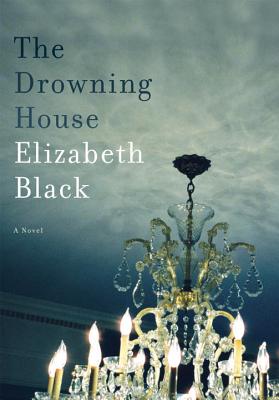 The Drowning House
Nan A. Talese, Hardcover, 9780385535861, 288pp.
Publication Date: January 15, 2013
* Individual store prices may vary.
Buy at Local Store
Enter your zip code below to purchase from an indie close to you.
or
Not Currently Available for Direct Purchase
Description
A gripping suspense story about a woman who returns to Galveston, Texas after a personal tragedy and is irresistibly drawn into the insular world she's struggled to leave.

Photographer Clare Porterfield's once-happy marriage is coming apart, unraveling under the strain of a family tragedy. When she receives an invitation to direct an exhibition in her hometown of Galveston, Texas, she jumps at the chance to escape her grief and reconnect with the island she hasn't seen for ten years. There Clare will have the time and space to search for answers about her troubled past and her family's complicated relationship with the wealthy and influential Carraday family. 

Soon she finds herself drawn into a century-old mystery involving Stella Carraday. Local legend has it that Stella drowned in her family's house during the Great Hurricane of 1900, hanged by her long hair from the drawing room chandelier. Could Stella have been saved? What is the true nature of Clare's family's involvement? The questions grow like the wildflower vines that climb up the walls and fences of the island. And the closer Clare gets to the answers, the darker and more disturbing the truth becomes.

Steeped in the rich local history of Galveston, The Drowning House portrays two families, inextricably linked by tragedy and time.

"The Drowning House marks the emergence of an impressive new literary voice. Elizabeth Black's suspenseful inquiry into dark family secrets is enriched by a remarkable succession of images, often minutely observed, that bring characters, setting, and story sharply into focus." —John Berendt, author of Midnight in the Garden of Good and Evil
About the Author
Elizabeth Black was born and raised in Providence, Rhode Island and now lives in Houston, Texas. "The Drowning House" is her first novel.
Praise For The Drowning House…
"The Drowning House marks the emergence of an impressive new literary voice. Elizabeth Black's suspenseful inquiry into dark family secrets is enriched by a remarkable succession of images, often minutely observed, that bring characters, setting, and story sharply into focus." —John Berendt, New York Times bestselling author of Midnight in the Garden of Good and Evil

"[Black] possesses elegant descriptive powers ... The honky-tonk allure of Glaveson's Strand district, in particular, comes alive in all its touched-up splendor." —The New York Times Book Review

"A spellbinding debut novel, a story of secrets, loss and the redemptive power of truth ... Black's luxurious prose makes Galveston into a dark, fading fairy-tale world, and her descriptions of Clare's internal strife reveal a keen insight into the human condition that eludes many more seasoned novelists. A page-turning chronicle of grief and memory, The Drowning House is a remarkable blend of human drama and satisfyingly Southern Gothic mystery, propelled by Black's lyrical, haunting narration." —Bookpage

"A fine debut ... Black mythologizes this landscape, evoking its essence and that of its inhabitants, creating a novel that is far more than the sum of its parts." —Publishers Weekly, starred review

"Engrossing ... A multigenerational, thrillingly evocative and witty novel ... Black excels at summoning the unique culture of Galveston, its tragic past and scruffy present." —The Dallas Morning News

"Black does an excellent job of luring the reader on with hints here and little bits of information there ... An engrossing story of perception and context, with an appealing heroine and a fascinating setting." —Fredericksburg Free Lance-Star

"Prepare to be lost in Elizabeth Black's Galveston. Strange, mysterious, and utterly riveting, The Drowning House is a captivating mystery as well as a beautifully realized story about grief that skillfully evokes the heat, humidity, and languid desire that pervade Gulf Coast life." —Michelle Richmond, New York Times bestselling author of The Year of Fog

"As dark and gleaming as a ruby, Elizabeth Black's suspenseful debut limns the slippery nature of truth surrounding a shocking tragedy, with language so exquisite you'll be underlining phrases." —Caroline Leavitt, New York Times bestselling author of Pictures of You

"Black, a poet, takes great care to construct each paragraph to reflect the complicated physical and emotional landscape of Clare's hometown ... A novel that encapsulates the convoluted machinations of a powerful family within the larger context of a society that supports its own, no questions asked." —Minneapolis Star Tribune

"A dark, addictive and compelling tale of Galveston Island. It builds to a stunning climax that keeps you reading compulsively to the end." —Galveston Daily News