Child of Vengeance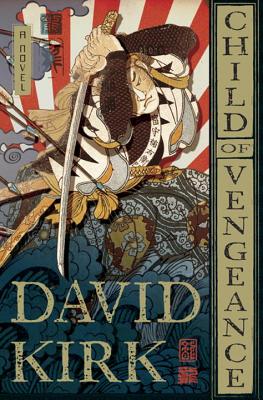 Child of Vengeance
Doubleday Books, Hardcover, 9780385536639, 321pp.
Publication Date: March 12, 2013
* Individual store prices may vary.
Buy at Local Store
Enter your zip code below to purchase from an indie close to you.
or
Not Currently Available for Direct Purchase
Description
A bold and vivid historical epic of feudal Japan, based on the real-life exploits of the legendary samurai Musashi Miyamoto.

Japan in the late 16th century was a land in turmoil. Lords of the great clans schemed against each other, served by aristocratic samurai bound to them by a rigid code of honor. Bennosuke is a high-born but lonely teenager living in his ancestral village. His mother died when he was a young boy, and his powerful warrior father Munisai has abandoned him for a life of service to his Lord, Shinmei. Bennosuke has been raised by his uncle Dorinbo, a monk who urges the boy to forgo the violence of the samurai and embrace the contemplative life. But Bennosuke worships his absent father, and when Munisai returns, gravely injured, Bennosuke is forced to confront truths about his family's history and his own place in it. These revelations soon guide him down the samurai's path—awash with blood, bravery, and vengeance. His journey will culminate in the epochal battle of Sekigahara—in which Bennosuke will first proclaim his name as Mushashi Miyamoto. This rich and absorbing epic explores the complexities of one young man's quest while capturing a crucial turning point in Japanese history with visceral mastery, sharp psychological insight and tremendous narrative momentum.
About the Author
David Kirk is the creator of Miss Spider, who appears in many well-loved children's books, in her own television series, and in a number of popular apps. An inventor as well as an author, David started several toy companies, including Ovicular Toyworks, and most recently, the Sunny Patch brand. He lives in King Ferry, New York, with his wife, Kathy, and their daughters, Primrose and Wisteria. They are happily surrounded by a large and well-fed army of chipmunks, squirrels, groundhogs, skunks, possums, deer, and most of all, bunnies.
Praise For Child of Vengeance…
"Kirk presents 17th-century Japan as a world imbued with stately rituals, unshakable principles and a rigid moral code…. sure to be compared to Clavell's work in its superb depiction of samurai culture."
--Kirkus Reviews

"This historical debut rips along at the speed of a deftly wielded, flashing katana sword....Well anchored in history, beliefs, and traditions of feudal Japan, this novel is a personal psychological trip...educational, engrossing, and just plain fun-to-read....should appeal to a wide variety of readers, especially those who loved James Clavell's Shogun."
--Library Journal, starred review

"A brilliant piece of historical fiction --- loaded with treachery and betrayal --- that pulses with life.  This one is going to find an honored place on many a keeper shelf.  It's a must read debut from an exciting new voice."
--Steve Berry, New York Times Bestselling author of The Columbus Affair

"A fascinating, exciting book, beautifully observed. Kirk avoids clichés at every turn, and creates characters of great depth. An absolute gem."
--Conn Iggulden, New York Times Bestselling author of Genghis: Birth of an Empire  

"I've been fascinated by Musashi Miyamoto since I first read The Book of Five Rings in college. David Kirk's Child of Vengeance restores my faith in historical fiction to bring lost worlds to life.  Bravo! The keenest and most vivid evocation of the inner life of the East since James Clavell's Shogun."  
--Steven Pressfield, New York Times Bestselling author of Gates of Fire

"Kirk proves himself a worthy samurai novelist with this brutal account of real-life 17th-century swordsman Musashi Miyamoto… Kirk, who lives in Japan, positively seethes with energy when depicting bloody violence—from great battlefields to intimate ritual suicide—showing feudal Japan as a complex culture in which cunning and poetry are indispensable, and death and vengeance unavoidable."
--Publishers Weekly

'This is the book I've been waiting for! Razor sharp samurai action coupled with a brutally realistic vision of life in sixteenth-century Japan, a real find'
--Anthony Riches, author of Wounds of Honour