Love Me Back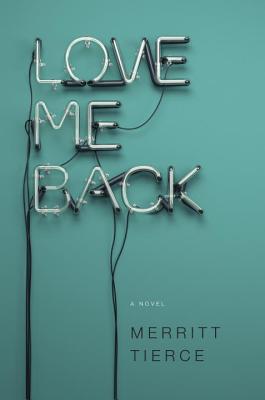 Love Me Back
Doubleday Books, Hardcover, 9780385538077, 216pp.
Publication Date: September 16, 2014
* Individual store prices may vary.
Buy Now
or
Shop Local
Enter your zip code below to purchase from an indie close to you.
Description
From "5 Under 35" honoree and Rona Jaffe Award-winner comes an urgent, intensely visceral debut novel about a young waitress whose downward spiral is narrated in electric prose
Marie, a young single mother, lands a job at an upscale Dallas steakhouse. She is preternaturally attuned to the appetites of her patrons, but quickly learns to hide her private struggle behind an easy smile and a crisp white apron. In a world of long hours and late nights, where everything runs on a currency of favors, cash and cachet, Marie gives in to brutally self-destructive impulses. She loses herself in a tangle of bodies and the kind of coke that 'napalms your emotional synapses.' But obliteration not pleasure is her goal. Pulsing with fierce, almost feral energy, "Love Me Back" is an unapologetic portrait of a woman cutting a precarious path through early adulthood. In the words of Ben Fountain, author of "Billy Lynn's Long Halftime Walk," "Tierce roams like an avenging angel across the landscape of twenty-first century American decadence, and the truths she writes achieve a state of near-sacred subversion.
Praise For Love Me Back…
"Love Me Back never flinches, and woe to the reader who comes to this book with the expectation of healing, redemption, a heartwarming tale of human resilience or any of the other fatuous dreck that all too often passes for 'literary fiction' these days.  You won't find so much as a sentimental comma in this staggeringly fine debut novel, and that's part of the thrill and terror of reading it.  Merritt Tierce goes headfirst into the stuff of life as it's actually lived, with all its messy contortions and life-changing catastrophes, its schizophrenically mixed motives, its demolition derbies of sex and love and our endless yearning for that sweet spot in between.  Tierce roams like an avenging angel across the landscape of 21st-century American decadence, and the truths she writes achieve a state of near-sacred subversion."
—Ben Fountain, author of Billy Lynn's Long Halftime Walk

"LOVE ME BACK is breathtaking, addictive, sexy, raw and honest. I found myself gasping at the beauty and sadness of this tale of a bright, damaged young woman trapped in a service industry life -- I felt her bruises right through the page. Merritt Tierce has written my favorite debut of the year."
--Jami Attenberg, New York Times bestselling author of The Middlesteins

"Assembled of sentences unflinching, flirtatious, both raw and surgically precise, Love Me Back is absolutely enthralling from first word to last. A lurid and devastating diorama of womanhood within the so-called service industry, it's also one of the most vital books about our invisible underclass I've read in years. Merritt Tierce is here to stay."
—Claire Vaye Watkins, author of Battleborn
 
"Marie, the young, self-destructive woman in Merritt Tierce's sad and dirty and beautifully written novel, Love Me Back, is one of the most memorable characters I've ever come across in fiction. Merritt Tierce is a hell of a writer.  Believe me, after reading this book, you will never look at your waitress in quite the same way again."
—Donald Ray Pollock, author of The Devil All the Time

"Merritt Tierce's debut novel, Love Me Back, is a gorgeous, dirty razor of prose--sharp and dangerous and breathtaking. This is a defiant story about a young woman choosing the life and motherhood that is best for her, without apology. At times, Love Me Back puts Marie into such vulnerable, honest, reckless places you want to cringe, but the fierce strength of Tierce's writing and the electric wonder of Marie's character will not allow you to look away." 
--Roxane Gay, author of An Untamed State