Stone Mattress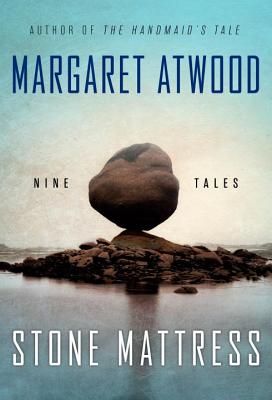 Stone Mattress
Nine Tales
Nan A. Talese, Hardcover, 9780385539128, 288pp.
Publication Date: September 16, 2014
* Individual store prices may vary.
Buy at Local Store
Enter your zip code below to purchase from an indie close to you.
or
Buy Here
Description
A collection of highly imaginative short pieces that speak to our times with deadly accuracy. Vintage Atwood creativity, intelligence, and humor: think"Alias Grace."
Margaret Atwood turns to short fiction for the first time since her 2006 collection, "Moral Disorder," with nine tales of acute psychological insight and turbulent relationships bringing to mind her award-winning 1996 novel, "Alias Grace." A recently widowed fantasy writer is guided through a stormy winter evening by the voice of her late husband in "Alphinland," the first of three loosely linked stories about the romantic geometries of a group of writers and artists. In "The Freeze-Dried Bridegroom," a man who bids on an auctioned storage space has a surprise. In "Lusus Naturae," a woman born with a genetic abnormality is mistaken for a vampire. In "Torching the Dusties," an elderly lady with Charles Bonnet syndrome comes to terms with the little people she keeps seeing, while a newly formed populist group gathers to burn down her retirement residence. And in "Stone Mattress," a long-ago crime is avenged in the Arctic via a 1.9 billion-year-old stromatolite. In these nine tales, Margaret Atwood is at the top of her darkly humorous and seriously playful game.
About the Author
Margaret Atwood is the internationally renowned author of such novels as "Oryx and Crake, Alias Grace", and "The Edible Woman". She is a novelist and a poet, and has also authored short story collections, critical studies, screenplays, radio scripts, and books.
Wednesday, Sep 24, 2014
In her latest collection, Margaret Atwood takes on death, dreadfulness and the use of fantasy. Though these stories are strange and wild, they all somehow ring true. More at NPR.org
Saturday, Sep 13, 2014
Her new collection, Stone Mattress, features characters still shaped by events in their youth. She's also working on a project that's all about the future: a book that won't be read for a century. More at NPR.org