Live Fast Die Hot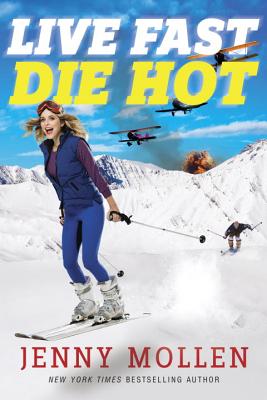 Live Fast Die Hot
Doubleday Books, Hardcover, 9780385540698, 272pp.
Publication Date: June 14, 2016
* Individual store prices may vary.
Buy at Local Store
Enter your zip code below to purchase from an indie close to you.
or
Buy Here
Description
*A NEW YORK TIMES HUMOR BESTSELLER*
By theauthor of I Like You Just the Way I Am anda frequent Chelseacontributor, an outrageous collection of personal stories about motherhood, responsibility, and other potential disasters
Jenny Mollen is a writer and actress living in New York. Until two years ago, her lifewas exciting, sexy, a little eccentric, and onehundred percent impulsive. She had a husbandwho embraced her crazy who understood herneed to occasionally stalk around the house inhis ex-girlfriend's old beach caftans and toinvite their drug dealer to Passover seder (so hewouldn t feel like they were using him only fordrugs).
Then they had their son, Sid, and overnight, Jenny was forced to grow up: to beresponsible, to brush her hair, to listen to her voicemail.
Live Fast Die Hot is a collection of storiesabout what happens when you realize that somethings are more important than crafting the perfect tweet. It follows Jenny to Morocco, where she embarks on a quest to prove to herself that she can travel alone without reenacting a plotline from Taken. It shows herconfronting demons most of them from childhood, a few from the spirit realm. And it culminates in Peru, where Jenny decides that maybe the cure for her anxiety as a mom lies at the bottom of a cup of ayahuasca.
Hilarious, outlandish, and surprisingly affecting, Live Fast Die Hot reminds you that even if you aren t cut out for parenting, at leastyou can be better at it than your mother.
About the Author
JENNY MOLLEN is an actress and theNew York Times bestselling author of I Like You Just the Way I Am. She was a columnist for Playboy Online and The Smoking Jacket and has contributed to Cosmopolitan, Glamour, New York, Elle.com, and Grub Street. She has been heralded by The Huffington Post as one of the funniest women on both Twitter (@jennyandteets) and Instagram (@jennyandteets2), and named one of Five to Follow by T Magazine."