Blood and Chocolate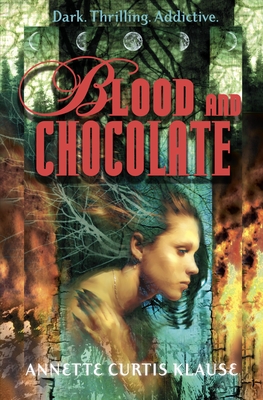 Blood and Chocolate
Ember, Paperback, 9780385734219, 288pp.
Publication Date: August 14, 2007
* Individual store prices may vary.
Buy at Local Store
Enter your zip code below to purchase from an indie close to you.
or
Buy Here
Description
Vivian Gandillon relishes the change, the sweet, fierce ache that carries her from girl to wolf. At sixteen, she is beautiful and strong, and all the young wolves are on her tail. But Vivian still grieves for her dead father; her pack remains leaderless and in disarray, and she feels lost in the suburbs of Maryland. She longs for a normal life. But what is normal for a werewolf?

Then Vivian falls in love with a human, a meat-boy. Aiden is kind and gentle, a welcome relief from the squabbling pack. He's fascinated by magic, and Vivian longs to reveal herself to him. Surely he would understand her and delight in the wonder of her dual nature, not fear her as an ordinary human would.

Vivian's divided loyalties are strained further when a brutal murder threatens to expose the pack. Moving between two worlds, she does not seem to belong in either. What is she really--human or beast? Which tastes sweeter--blood or chocolate?


From the Paperback edition.
About the Author
Annette Curtis Klause was born in Bristol, England, and moved to the United States when she was a teenager. As a child she spouted such fanciful ideas that her peers thought she was an oddity. Having an imagination turned out to be valuable -- she grew up to become a storyteller. Annette currently lives in the Maryland suburbs with her husband and six cats. Three are from SiameseRescue.org, but none are actually Siamese twins -- although one is the fastest cat on three legs and another likes to balance on top of the scratching post like a circus cat. Annette still works full-time as a children's librarian. Bouncing around like a giant bunny during preschool story time is just another way of being paid to be odd, she says.
Praise For Blood and Chocolate…
"Klause's imagery is magnetic and her language fierce, rich, and beautiful... [a] powerful, unforgettable novel."
--Booklist, starred

" [A] fierce, suspenseful chiller."
--Kirkus Reviews

"...as addictive as chocolate."
--Publishers Weekly

"Gripping, thrilling, and original."—School Library Journal, Starred