If the Witness Lied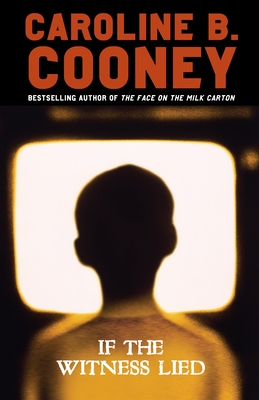 If the Witness Lied
Delacorte Press Books for Young Readers, Paperback, 9780385734493, 213pp.
Publication Date: August 10, 2010
* Individual store prices may vary.
Shop Local
Enter your zip code below to find indies closest to you.
Description
This young adult thriller takes place in twenty-four hours and explores how people as well as the media can exploit a situation with devastating results, especially when innocent children are involved.
 
 
Jack Fountain knows that what's happened to his family sounds like the most horrible soap opera anyone could ever write. But it's all true. It happened—to his parents; to his sisters, Smithy and Madison. And to his baby brother, Tris. What made it worse was that the media wanted to know every detail.
   Now it's almost Tris's third birthday, and everything's starting again. Aunt Cheryl, who's living with the Fountain children, has decided that they will heal only if they work through their pain—on camera. It will be a field day for the media, and no one, except Cheryl, wants that. Jack and his sisters gear up to keep Tris's adorable face off-screen, but they quickly realize that there is more at stake than their privacy. The very identities they've created for themselves are called into question. What really happened the day of their father's accident?
   The Fountain siblings have less than twenty-four hours to change their fate. Together, they will ask questions no one asked at the time of the tragedy. And together, they vow that this time, they will not be exploited.
About the Author
Caroline B. Cooney (b. 1947) is the author of nearly a hundred books, including the famed young adult thriller" The Face on the Milk Carton", an international bestseller". "Cooney's books have been translated into several languages, and have received multiple honors and awards, including an American Library Association Best Book for Young Adults award and a nomination for the Edgar Allan Poe Award. She is best known for her popular teen horror thrillers and romance novels. Her fast-paced, plot-driven work often explores themes of good and evil, love and hatred, right and wrong, and moral ambiguity. Born in Geneva, New York, Cooney grew up in Connecticut, and often sets her novels in dramatic New England landscapes. She has three children and four grandchildren and currently lives in South Carolina.