The Smart Aleck's Guide to American History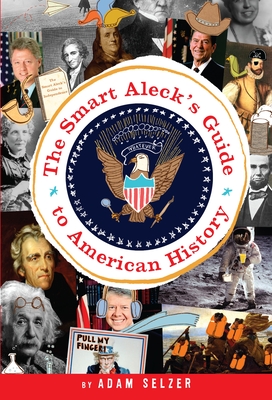 The Smart Aleck's Guide to American History
Delacorte Press Books for Young Readers, Paperback, 9780385736503, 326pp.
Publication Date: December 22, 2009
* Individual store prices may vary.
Buy Now
or
Shop Local
Enter your zip code below to purchase from an indie close to you.
Description
Do you know America? No, I mean, do you REALLY know America? Would you recognize John Adams in a lineup? Can you identify any presidents between Lincoln and Roosevelt?
Hmmm. I thought so.
Well, you "really "need this book.
Not only will it improve your sorry historical knowledge, it will crack you up, and give you material to throw your teachers off-balance for entire class periods. Identify their lies Point out their half-truths And possibly, just possibly, gain some extra credit for yourself.
About the Author
Adam Selzer is the author of more than a dozen books, including several novels and the acclaimed Smart Aleck's Guide to American History. While doing research for stories to tell on the ghost tours that he's run in Chicago for nearly a decade, he developed a knack for discovering new clues to old mysteries. With his trademark smart-alecky humor, he's applied himself to wading through mountains of death certificates, poring through reels and reels of newspaper archives, and, occasionally, sticking his head right into crumbling old tombs. He lives with his wife in a small Chicago apartment where the cats have them outnumbered and know it. Visit him online at Adamselzer.com.