Honey Bees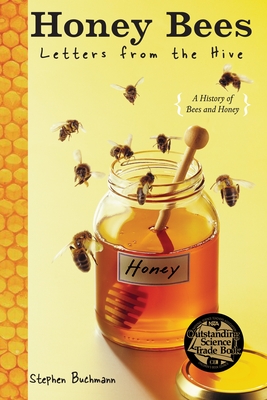 Honey Bees
Letters from the Hive
Ember, Paperback, 9780385737715, 212pp.
Publication Date: July 12, 2011
* Individual store prices may vary.
Buy Now
or
Shop Local
Enter your zip code below to purchase from an indie close to you.
Description
In "Honey Bees: Letters From the Hive," bee expert Stephen Buchmann takes readers on an incredible tour. Enter a beehive--one part nursery, one part honey factory, one part queen bee sanctum--then fly through backyard gardens, open fields, and deserts where wildflowers bloom. It's fascinating--and delicious
Hailed for their hard work and harmonious society, bees make possible life on earth as we know it. This fundamental link between bees and humans reaches beyond biology to our environment and our culture: bees have long played important roles in art, religion, literature, and medicine--and, of course, in the kitchen.
For honey fanatics and all who have a sweet tooth, this book not only entertains and enlightens but also reminds us of the fragility of humanity's relationship with nature. Includes illustrations and photographs throughout.
"From the Hardcover edition.
About the Author
Stephen Buchmann, a pollination ecologist specializing in bees, is affiliated with the Departments of Entomology and of Ecology and Evolutionary Biology at the University of Arizona. A fellow of the Linnean Society of London, he has published over 150 peer-reviewed scientific papers and ten books, including The Forgotten Pollinators with Gary Paul Nabhan, a finalist for the Los Angeles Times Book Prize. He lives in Tucson, Arizona.