The Lost Songs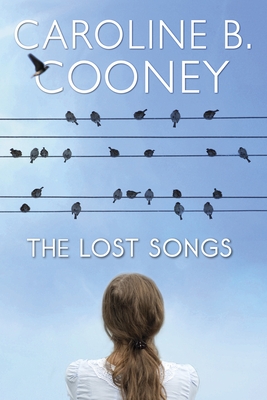 The Lost Songs
Ember, Paperback, 9780385739672, 251pp.
Publication Date: August 6, 2013
* Individual store prices may vary.
Buy Now
or
Shop Local
Enter your zip code below to purchase from an indie close to you.
Description
Caroline B. Cooney, author of the bestseller "The Face on the Milk Carton, " delves deep into a Southern community, comprised of various ethnicities and diverse economic backgrounds, to reveal and explore issues that can divide as well as unite people. Lutie has lived in her town her entire life, loving her family. When Doria, a girl from Connecticut, moves to town the only thing she and Lutie have in common is their love for music. When Doria's life as well as others from the community intertwine and, in surprising ways, become connected with Lutie's family and ancestors, it is the collective belief in the power of faith, the glory of music, and the bonds of family that offer the potential to close the divide and reunite the community.
About the Author
Caroline B. Cooney (b. 1947) is the author of nearly a hundred books, including the famed young adult thriller" The Face on the Milk Carton", an international bestseller". "Cooney s books have been translated into several languages, and have received multiple honors and awards, including an American Library Association Best Book for Young Adults award and a nomination for the Edgar Allan Poe Award. She is best known for her popular teen horror thrillers and romance novels. Her fast-paced, plot-driven work often explores themes of good and evil, love and hatred, right and wrong, and moral ambiguity. Born in Geneva, New York, Cooney grew up in Connecticut, and often sets her novels in dramatic New England landscapes. She has three children and four grandchildren and currently lives in South Carolina.