The Face on the Milk Carton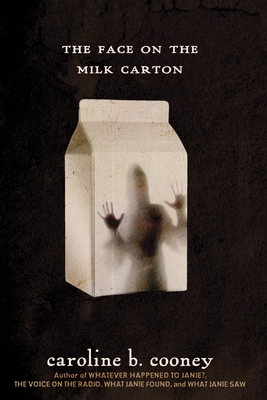 The Face on the Milk Carton
Ember, Paperback, 9780385742382, 184pp.
Publication Date: May 22, 2012
* Individual store prices may vary.
Buy Now
or
Shop Local
Enter your zip code below to purchase from an indie close to you.
Description
No one ever really paid close attention to the faces of the missing children on the milk cartons. But as Janie Johnson glanced at the face of the ordinary little girl with her hair in tight pigtails, wearing a dress with a narrow white collar a three-year-old who had been kidnapped twelve years before from a shopping mall in New Jersey she felt overcome with shock. She recognized that little girl it was she. How could it possibly be true?
Janie can't believe that her loving parents kidnapped her, but as she begins to piece things together, nothing makes sense. Something is terribly wrong. Are Mr. and Mrs. Johnson really her parents? And if not, who is Janie Johnson, and what really happened?
About the Author
Caroline B. Cooney (b. 1947) is the author of nearly a hundred books, including the famed young adult thriller" The Face on the Milk Carton", an international bestseller". "Cooney's books have been translated into several languages, and have received multiple honors and awards, including an American Library Association Best Book for Young Adults award and a nomination for the Edgar Allan Poe Award. She is best known for her popular teen horror thrillers and romance novels. Her fast-paced, plot-driven work often explores themes of good and evil, love and hatred, right and wrong, and moral ambiguity. Born in Geneva, New York, Cooney grew up in Connecticut, and often sets her novels in dramatic New England landscapes. She has three children and four grandchildren and currently lives in South Carolina.