No Such Person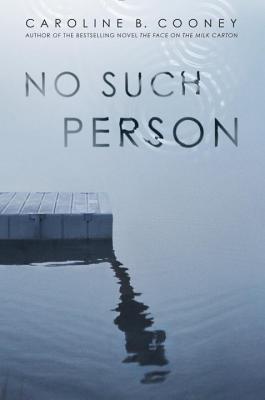 No Such Person
Delacorte Press, Hardcover, 9780385742917, 256pp.
Publication Date: July 14, 2015
* Individual store prices may vary.
Buy at Local Store
Enter your zip code below to purchase from an indie close to you.
or
Buy Here
Description
From the author of the multimillion-copy bestseller "The Face on the Milk Carton," comes a new rivetingpage-turner.
Murder. One of the Allerdon sisters has been charged with a pre-meditated killing and taken to jail. It doesn't seem possible--but it's happening. What was supposed to be a typical summer is anything but for this seemingly ordinary family.
Shortly after they arrive at their cozy family cottage on the river, Lander meetsand is smitten witha handsome young man, and they begin to date. Miranda has a bad feeling about her sister's new boyfriend. And when the family must deal with an unimaginable nightmare, Miranda can't help feeling that the boyfriend has something to do with it.
The police say they have solid evidence against Lander. Miranda wants to believe in her sister when she swears she is innocent. But as Miranda digs deeper into the past few weeks of Lander's life, she wonders why everything keeps pointing to Lander's guilt.
"Jangling suspense juxtaposed with cozy details of family life keeps thriller master Cooney's latest zooming along." "Publishers Weekly, S"tarred Review
"Full of twists and turns . . .has all the elements that keep young mystery lovers coming back for more."--"School Library Journal
""No one writes suspense like Cooney . . . . Haunting, harrowing, and hard to put down."--"Kirkus Reviews
""Cleverly plotted . . . rooted in suspense . . . fully satisfying. Mystery fans will be delighted."--"Booklist.
About the Author
Caroline B. Cooney (b. 1947) is the author of nearly a hundred books, including the famed young adult thriller" The Face on the Milk Carton", an international bestseller". "Cooney s books have been translated into several languages, and have received multiple honors and awards, including an American Library Association Best Book for Young Adults award and a nomination for the Edgar Allan Poe Award. She is best known for her popular teen horror thrillers and romance novels. Her fast-paced, plot-driven work often explores themes of good and evil, love and hatred, right and wrong, and moral ambiguity. Born in Geneva, New York, Cooney grew up in Connecticut, and often sets her novels in dramatic New England landscapes. She has three children and four grandchildren and currently lives in South Carolina.