The Life and Death of Democracy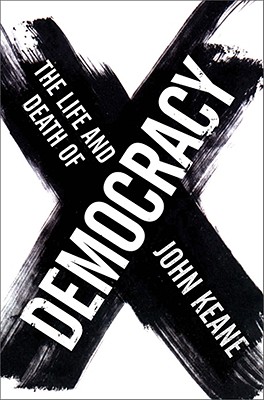 The Life and Death of Democracy
W. W. Norton & Company, Hardcover, 9780393058352, 958pp.
Publication Date: August 1, 2009
* Individual store prices may vary.
Buy Now
or
Shop Local
Enter your zip code below to purchase from an indie close to you.
Description
In the grand tradition of Paul Kennedy's The Rise and Fall of the Great Powers comes this provocative history of world democracy, which begins with the ancient Myceans and ends in our fractious present. Overturning long-cherished notions, John Keane poses challenging questions: Did democracy actually begin in ancient Greece or earlier in Mesopotamia? Do the American and British systems actually live up to their democratic ideals? Why is there a bad moon rising over the world's democracies? Written by a leading political theorist, this book presents readers with a counterintuitive look at democracy's past, present, and future, which Keane argues lies not in the West but in the turbulent democracies of the East, especially in India. Avoiding the triumphalism of global democracy's most boisterous pundits, Keane cautions that democracy today is more fragile than ever and that, unless major corrective measures are taken, we may be sleepwalking our way into even deeper trouble.
About the Author
Renowned globally for his creative thinking about democracy, John Keane is Professor of Politics at the University of Sydney and at the Wissenschaftszentrum Berlin (WZB). Among his best-known recent books are Global Civil Society? (Cambridge University Press, 2003), Violence and Democracy (Cambridge University Press, 2004), and the highly-acclaimed The Life and Death of Democracy (2009).