Joseph Roth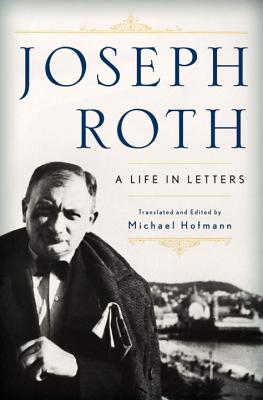 Joseph Roth
A Life in Letters
W. W. Norton & Company, Hardcover, 9780393060645, 512pp.
Publication Date: January 2012
* Individual store prices may vary.
Shop Local
Enter your zip code below to find indies closest to you.
Description
Who would have thought that seventy-three years after Joseph Roth's lonely death in Paris, new editions of his translations would be appearing regularly? Roth, a transcendent novelist who also produced some of the most breathtakingly lyrical journalism ever written, is now being discovered by a new generation. Nine years in the making, this life through letters provides us with our most extensive portrait of Roth's calamitous life his father's madness, his wife's schizophrenia, his parade of mistresses (each more exotic than the next), and his classic westward journey from a virtual Hapsburg shtetl to Vienna, Berlin, Frankfurt, and finally Paris.
Containing 457 newly translated letters, along with eloquent introductions that richly frame Roth's life, this book brilliantly evokes the crumbling specters of the Weimar Republic and 1930s France. Displaying Roth's ceaselessly inventive powers, it finally charts his descent into despair at a time when the word had died, and] men bark like dogs.
About the Author
Joseph Roth (1894-1939) has been admired by J. M. Coetzee, Cathleen Schine, Jeffrey Eugenides, Joseph Brodsky, and Nadine Gordimer, among others. His noted works include The Radetzky March, "The Legend of the Holy Drinker", "The Leviathan" (his final work, published posthumously after Roth's untimely death at the age of 44) and the anthology The Collected Stories of Joseph Roth.

Michael Hofmann is a poet and frequent contributor to "The New York Times Book Review", and is widely regarded as one of the world's foremost translators of works from German to English. He lives in London.