In the Balance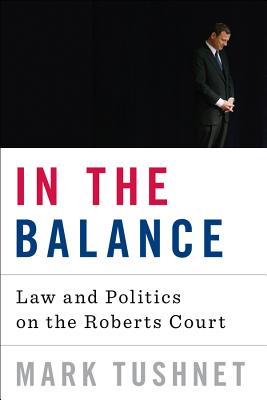 In the Balance
Law and Politics on the Roberts Court
W. W. Norton & Company, Hardcover, 9780393073447, 324pp.
Publication Date: September 30, 2013
* Individual store prices may vary.
Buy Now
or
Shop Local
Enter your zip code below to purchase from an indie close to you.
Description
When John Roberts was appointed chief justice of the Supreme Court, he said he would act as an umpire. Instead, his Court is reshaping legal precedent through decisions unmistakably though not always predictably determined by politics as much as by law, on a Court almost perfectly politically divided.
Harvard Law School professor and constitutional law expert Mark Tushnet clarifies the lines of conflict and what is at stake on the Supreme Court as it hangs in the balance between its conservatives and its liberals.
Clear and deeply knowledgeable on both points of law and the Court's key players, Tushnet offers a nuanced and surprising examination of the initial years of the Roberts Court. Covering the legal philosophies that have informed decisions on major cases such as the Affordable Care Act, the political structures behind Court appointments, and the face-off between John Roberts and Elena Kagan for intellectual dominance of the Court, In the Balance is a must-read for anyone looking for fresh insight into the Court's impact on the everyday lives of Americans.
About the Author
Mark Tushnet is William Nelson Cromwell Professor of Law at Harvard Law School. His important works in the field of comparative constitutional law include Advanced Introduction to Comparative Constitutional Law (2014), The Routledge Handbook of Constitutional Law (co-edited, 2012) and the leading handbook, Weak Courts, Strong Rights: Judicial Review and Social Welfare Rights in Comparative Constitutional Law (2009).