Sun Tzu at Gettysburg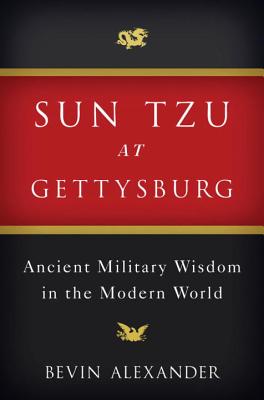 Sun Tzu at Gettysburg
Ancient Military Wisdom in the Modern World
W. W. Norton & Company, Hardcover, 9780393078138, 286pp.
Publication Date: May 2011
* Individual store prices may vary.
Shop Local
Enter your zip code below to find indies closest to you.
Description
Lee, Napoleon, and Adolf Hitler never read Sun Tzu'sThe Art of War; the book only became widely available in the West in the mid-twentieth century. But as Bevin Alexander shows, Sun Tzu's maxims often boil down to common sense, in a particularly pure and clear form. The lessons of contemporary military practice, or their own experience, might have guided these commanders to success. It is stunning to see, however, the degree to which the precepts laid down 2,400 years ago apply to warfare of the modern era.
About the Author
Bevin Alexander is the author of "How Great Generals Win", "Lost Victories", and "Inside the Nazi War Machine". He lives in Bremo Bluff, Virginia.