State of the World 2005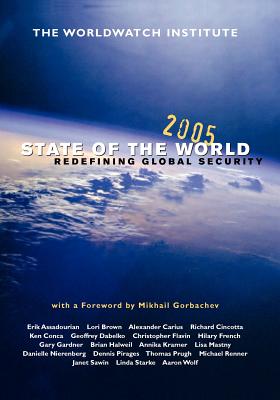 State of the World 2005
Redefining Global Security
W. W. Norton & Company, Paperback, 9780393326666, 272pp.
Publication Date: January 17, 2005
* Individual store prices may vary.
Buy Now
or
Shop Local
Enter your zip code below to purchase from an indie close to you.
Description
Since September 11, 2001, many governments have reasserted the centrality of traditional, military-focused security. Yet the aftermath of the ensuing wars in Afghanistan and Iraq underlines once more that lasting security is not found in soldiers, bullets, and tanks. "Security" concerns are only in part about violent conflict, a worst-case outcome that results from a broad range of underlying vulnerabilities. Worldwatch offers a broader perspective on these issues by reaffirming the importance of other, less-publicized threats to global stability and security: the complex interactions between environmental degradation, poverty, and inequity; growing human populations; and the international proliferation of deadly weapons. Emphasizing the opportunities for creating a less vulnerable, more secure world, "State of the World 2005" addresses a broad range of needed reforms, including those related to governance, economics, ethics, and education. With easy-to-read charts and tables, this volume presents a view of our changing world that we, and our leaders, cannot afford to ignore.
About the Author
THE WORLDWATCH INSTITUTE is a Washington-based nonprofit organization dedicated to fostering the evolution of an environmentally sustainable society.



Mikhail Gorbachev is a former Soviet statesman. He was the final leader of the Soviet Union, having served as General Secretary of the Communist Party of the Soviet Union from 1985 until 1991, and as the country's head of state from 1988 until its dissolution in 1991. Gorbachev's policies of openness and restructuring as well as summit conferences with President Ronald Reagan contributed to the end of the Cold War. He was awarded the Nobel Peace Prize in 1990.