What Can I Do When Everything's on Fire?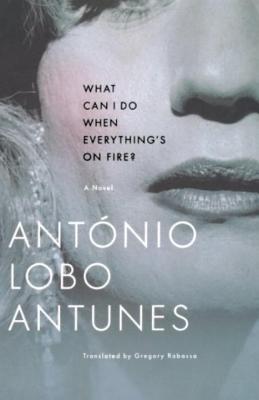 What Can I Do When Everything's on Fire?
W. W. Norton & Company, Paperback, 9780393329483, 585pp.
Publication Date: August 2008
* Individual store prices may vary.
Buy Now
or
Shop Local
Enter your zip code below to purchase from an indie close to you.
Description
The razor-thin line between reality and madness is transgressed in this Faulknerian masterpiece, Antonio Lobo Antunes's first novel to appear in English in five years. What Can I Do When Everything's On Fire?, set in the steamy world of Lisbon's demimonde a nightclub milieu of scorching intensity and kaleidoscopic beauty, a baleful planet populated by drag queens, clowns, and drug addicts is narrated by Paolo, the son of Lisbon's most legendary transvestite, who searches for his own identity as he recalls the harrowing death of his father, Carlos; the life of Carlos's lover, Rui, a heroin addict and suicide; as well as the other denizens of this hallucinatory world. Psychologically penetrating, pregnant with literary symbolism, and deeply sympathetic in its depiction of society's dregs, Lobo Antunes's novel ventriloquizes the voices of the damned in a poetic masterwork that recalls Joyce's Ulysses with a dizzying farrago of urban images few readers will forget.
About the Author
Antonio Lobo Antunes was born in Lisbon, Portugal in 1942. He began writing as a child, but at his father's wishes, went to medical school instead of pursuing a career in writing. After completing his studies, Antunes was sent to Angola with the Portuguese Army. It was in a military hospital in Angola that Antunes first became interested in many of the subjects of his novels. Antunes lives in Lisbon, where he continues to write and practice psychiatry.

Gregory Rabassa is the recipient of multiple prizes and the translator of One Hundred Years of Solitude, among other classic works.