Popular Hits of the Showa Era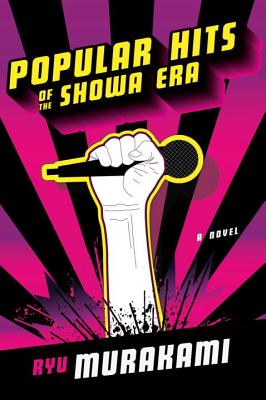 Popular Hits of the Showa Era
W. W. Norton & Company, Paperback, 9780393338423, 192pp.
Publication Date: January 2011
* Individual store prices may vary.
Buy Now
or
Shop Local
Enter your zip code below to purchase from an indie close to you.
Description
In his most irreverent novel yet, Ryu Murakami creates a rivalry of epic proportions between six aimless youths and six tough-as-nails women who battle for control of a Tokyo neighborhood. At the outset, the young men seem louche but harmless, their activities limited to drinking, snacking, peering at a naked neighbor through a window, and performing karaoke. The six "aunties" are fiercely independent career women. When one of the boys executes a lethal ambush of one of the women, chaos ensues. The women band together to find the killer and exact revenge. In turn, the boys buckle down, study physics, and plot to take out their nemeses in a single blast. Who knew that a deadly "gang war" could be such fun? Murakami builds the conflict into a hilarious, spot-on satire of modern culture and the tensions between the sexes and generations.
About the Author
Ryu Murakami is the best-selling author of more than a dozen novels and the winner of Japan's prestigious literary award, the Akutagawa Prize. Many of his novels have been made into movies, including Audition. He lives in Japan.

<B>Ryu Murakami</B> is the author of several novels, including <I>Coin Locker Babies</I>, which the <I>Washington Post</I> praised as a knockout . . . a great big pulsating parable, and <I>In the Miso Soup</I>.<BR> <B>Ralph McCarthy</B> is the translator of Murakamis <I>69</I> and <I>In the Miso Soup</I>, and two collections of stories by Osamu Dazai.