How the Hippies Saved Physics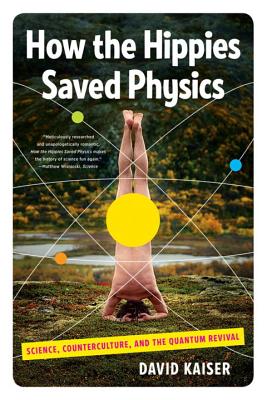 How the Hippies Saved Physics
Science, Counterculture, and the Quantum Revival
W. W. Norton & Company, Paperback, 9780393342314, 378pp.
Publication Date: July 16, 2012
* Individual store prices may vary.
Buy Now
or
Shop Local
Enter your zip code below to purchase from an indie close to you.
Description
In the 1970s, an eccentric group of physicists in Berkeley, California, banded together to explore the wilder side of science. Dubbing themselves the Fundamental Fysiks Group, they pursued an audacious, speculative approach to physics, studying quantum entanglement in terms of Eastern mysticism and psychic mind reading. As David Kaiser reveals, these unlikely heroes spun modern physics in a new direction, forcing mainstream physicists to pay attention to the strange but exciting underpinnings of quantum theory.
About the Author
David Kaiser has taught history at Harvard, Carnegie Mellon, the Naval War College, and Williams College. The author of seven books, including American Tragedy: Kennedy, Johnson, and the Origins of the Vietnam War, and The Road to Dallas: The Assassination of John F. Kennedy, Kaiser lives in Watertown, Massachusetts.