The Waste Land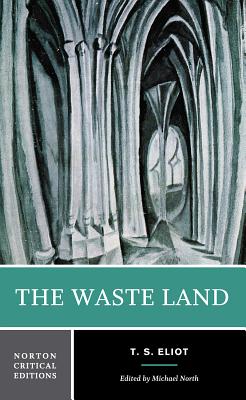 The Waste Land
W. W. Norton & Company, Paperback, 9780393974997, 320pp.
Publication Date: December 28, 2000
* Individual store prices may vary.
Buy Now
or
Shop Local
Enter your zip code below to purchase from an indie close to you.
Description
For ease of reading, this Norton Critical Edition presents The Waste Land as it first appeared in the American edition (Boni & Liveright), with Eliot's notes at the end. "Contexts" provides readers with invaluable materials on The Waste Land's sources, composition, and publication history. "Criticism" traces the poem's reception with twenty-five reviews and essays, from first reactions through the end of the twentieth century. Included are reviews published in the Times Literary Supplement, along with selections by Virginia Woolf, Gilbert Seldes, Edmund Wilson, Elinor Wylie, Conrad Aiken, Charles Powell, Gorham Munson, Malcolm Cowley, Ralph Ellison, John Crowe Ransom, I. A. Richards, F. R. Leavis, Cleanth Brooks, Delmore Schwartz, Denis Donoghue, Robert Langbaum, Marianne Thormahlen, A. D. Moody, Ronald Bush, Maud Ellman, and Tim Armstrong. A Chronology and Selected Bibliography are included.
About the Author
Thomas Stearns Eliot was born in St Louis, Missouri, in 1888. He moved to England in 1914 and published his first book of poems in 1917. He received the Nobel Prize in Literature in 1948. Eliot died in 1965.

Professor of English at UCLA, Michael North is the author of four books, including The Dialect of Modernism: Race, Language, and Twentieth-Century Literature (OUP 1994). He has written and lectured widely on many aspects of modern culture, including literature, politics, and the arts.