The Fourth Way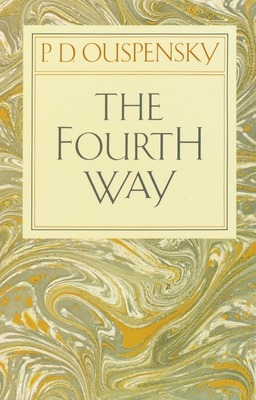 The Fourth Way
Vintage Books USA, Paperback, 9780394716725, 446pp.
Publication Date: February 12, 1971
* Individual store prices may vary.
Buy at Local Store
Enter your zip code below to purchase from an indie close to you.
or
Buy Here
Description
The Fourth Way is one of the most comprehensive texts published of the ideas taught by the late P.D. Ouspensky. Consisting of verbatim records of his oral teaching from 1921 to 1946, it gives a lucid explanation of the practical side of G. I. Gurdjieff's teachings, which Gurdjieff presented in the form of raw materials, Ouspensky's specific task having been to put them together as a systematic whole. Just as Tertium Organum deals with a new mode of thinking, so The Fourth Way is concerned with a new way of living. It shows a way of inner development to be followed under the ordinary conditions of life -- as distinct from the three traditional ways that call for retirement from the world: those of the fakir, the monk, and the yogi.
The Fourth Way is a guide for those who seek a true way of inner growth under conditions open to the men and women of today.
About the Author
P.D. OUSPENSKYwas a Russian mathematician and esotericist known for his expositions of the early work of the Greek-Armenian teacher of esoteric doctrine George Gurdjieff, whom he met in Moscow in 1915. Ouspensky studied Gurdjieff's system for 10 years before traveling and studying independently across western Europe. He died in Surrey in 1947 andThe Psychology of Man's Possible Evolutionwas published shortly after his death, together withIn Search of the Miraculous.Ouspensky's papers are held at Yale University Library's Manuscripts and Archives department"