How Can I Help?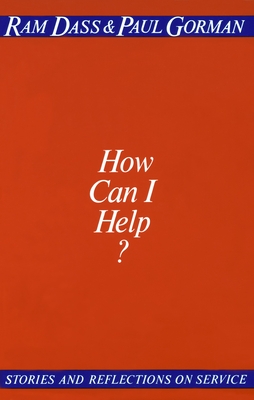 How Can I Help?
Knopf Publishing Group, Paperback, 9780394729473, 272pp.
Publication Date: March 12, 1985
* Individual store prices may vary.
Buy at Local Store
Enter your zip code below to purchase from an indie close to you.
or
Not Currently Available for Direct Purchase
Description
Not a day goes by without our being called upon to help one another--at home, at work, on the street, on the phone. . . . We do what we can. Yet so much comes up to complicate this natural response: "Will I have what it takes?" "How much is enough?" "How can I deal with suffering?" "And what really helps, anyway?"

In this practical helper's companion, the authors explore a path through these confusions, and provide support and inspiration fo us in our efforts as members of the helping professions, as volunteers, as community activists, or simply as friends and family trying to meet each other's needs. Here too are deeply moving personal accounts: A housewife brings zoo animals to lift the spirits of nursing home residents; a nun tends the wounded on the first night of the Nicaraguan revolution; a police officer talks a desperate father out of leaping from a roof with his child; a nurse allows an infant to spend its last moments of life in her arms rather than on a hospital machine. From many such stories and the authors' reflections, we can find strength, clarity, and wisdom for those times when we are called on to care for one another. How Can I Help? reminds us just how much we have to give and how doing so can lead to some of the most joyous moments of our lives.
About the Author
Gorman has held senior editorial posts and is a regular contributor to Mojo and Heat magazines.

Born Richard Alpert, Ram Dass was given his Hindu name (meaning "Servant of God") by his Indian guru, Neem Karoli Baba. His personal search for fulfillment spans a broad spectrum, from psychedelic research at Harvard University to a diversity of spiritual practices, including various forms of yoga, Zen meditation, Buddhist Theraveda and Sufism.


Ram Dass is the author of the landmark classic Be Here Now and the acclaimed Still Here and Be Love Now. After meeting his guru in India in 1967, Ram Dass became a pivotal spiritual influence on American culture.
Praise For How Can I Help?…
"A treasury of compassion, made all the more valuable by its many examples of how individuals can interact for the better with people and, indeed, the world around them." --Norman Cousins, author of Anantomy of an Illness

"How Can I Help? deserves a special place on that shelf reserved for truly practical wisdom." --Harold Kushner, author of When Bad Things Happen to Good People

"How Can I Help? is a gentle, tender, spiritual book." --Karl Menninger, M.D., F.A.P.A