Plays of Oscar Wilde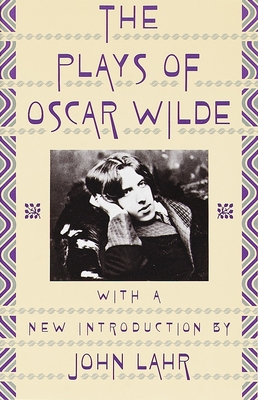 Plays of Oscar Wilde
Vintage, Paperback, 9780394757889, 480pp.
Publication Date: May 12, 1988
* Individual store prices may vary.
Buy at Local Store
Enter your zip code below to purchase from an indie close to you.
or
Buy Here
Description
This Vintage edition of The Plays_of Oscar Wilde contains the plays that made Wilde one of the most important dramatists of his time, including The Importance of Being Earnest, one of the great works of modern literature.

Oscar Wilde's plays demonstrate once again why their author must be seen as both an inaugurator and a master of modernism. In his best work, the subversive insights embedded in his wit continue to challenge our common assumptions. Wilde's ability to unsettle and startle us anew with his radical vision of the artifice inherent in the self's construction makes him our contemporary.

This edition is introduced by John Lahr, author of Prick Up Your Ears: The Biography of Joe Orton. The plays included are Lady Windermere's Fan, Salome, A Woman of No Importance, An Ideal Husband, and The Importance of Being Earnest.
About the Author
Oscar Wilde was born on October 16, 1854, to the Irish nationalist and writer Speranza Wilde and the doctor William Wilde. After graduating from Oxford in 1878, Wilde moved to London, where he became notorious for his sharp wit and flamboyant style of dress.

Though he was publishing plays and poems throughout the 1880s, it wasn t until the late 1880s and early 1890s that his work started to be received positively. In 1895, Oscar Wilde was tried for homosexuality and was convicted and sentenced to two years in prison. Tragically, this downfall came at the height of his career, as his plays, An Ideal Husband "and The Importance of Being Earnest, "were playing to full houses in London. He was greatly weakened by the privations of prison life, and moved to Paris after his sentence. Wilde died in a hotel room, either of syphilis or complications from ear surgery, in Paris, on November 30, 1900.

C. Gordon Olson was converted and called to ministry while studying engineering and majored in theology at Dallas Seminary. Serving in Pakistan in several significant ministries (1956-64), he founded the Pakistan Fellowship of Evangelical Students, now reaching thousands of students. He was Professor of Theology and Missions at Northeastern Bible College for 25 years, has spoken in 300 churches and was pastor of 4 in metro NYC, a Bible answer man on WFME for a decade, and a trustee of 3 mission agencies. He received the D.Miss. from Trinity Int. Univ. and missions text has been widely used in 6 editions since 1990.

Praised by the "New York Times Book Review "as "probably the most intelligent and insightful writer on the theater today," John Lahr has twice won the George Jean Nathan Award for Dramatic Criticism, most recently for his work at "The New Yorker, "where he has written about theater and popular culture since 1992. Mr. Lahr has written sixteen books, among them the novels "The Autograph Hound "(1973) and "Hot to Trot "(1974); "Light Fantastic: Adventures in Theater "(1996); "The Orton Diaries "(editor, 1996); "Notes on a Cowardly Lion: The Biography of Bert Lahr "(California, 2000); "Dame Edna Everage and the Rise of Western Civilisation "(California, 2000); and "Prick Up Your Ears: The Biography of Joe Orton "(California, 2000).