The Black Stallion Challenged!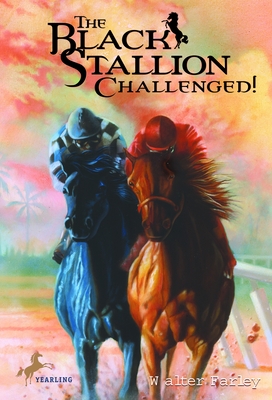 The Black Stallion Challenged!
Yearling Books, Paperback, 9780394843711, 240pp.
Publication Date: May 27, 2003
* Individual store prices may vary.
Shop Local
Enter your zip code below to find indies closest to you.
Description
The Black Stallion is the fastest horse in America and he and his jockey, Alec Ramsay, are training for a big race. Suddenly there comes a new challenger: Flame! An unproven racer, the Island Stallion can run like the wind and his jockey, Steve Duncan, knows that Flame will give the Black the race of his life. But what neither Steve nor Alec know, is that these two stallions have met before, and they hate each other.
About the Author
Des son plus jeune age, Walter Farley (1915-1989) apprend a monter a cheval chez son oncle. Saut d'obstacles, courses, dressage n'ont bientot plus de secret pour lui... C'est a 26 ans qu'il ecrit L'etalon Noir, son tout premier roman. L'immense succes de ce livre l'incite a poursuivre les aventures d'Alec et de son etonnant cheval arabe.