Looking Back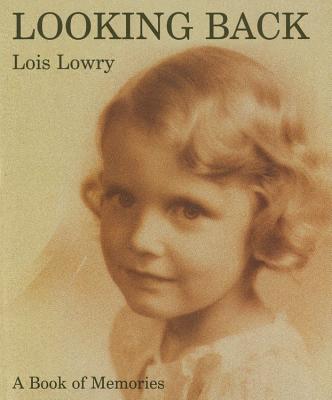 Looking Back
A Book of Memories
Houghton Mifflin, Hardcover, 9780395895436, 192pp.
Publication Date: October 26, 1998
* Individual store prices may vary.
Buy at Local Store
Enter your zip code below to purchase from an indie close to you.
or
Buy Here
Description
"I would like to introduce you to this book. It has no plot. It is about moments, memories, fragments, falsehoods, and fantasies. It is about things that happened, which caused other things to happen, so that eventually stories emerged." Children as well as adults often ask Lois Lowry where the ideas for her stories came from. In this fascinating, moving autobiography, the Newbery Medalist answers this and many other questions. Her writing often transports readers into her own world. She explores her rich history through family pictures, memories, and recollections of childhood friends. She details pivotal moments that affected her life, inspired her writing, and that magically evolved into rich and wonderful stories that one is reluctant to put down. Lowry fans, and anyone interested in the writing process, will tremendously enjoy this poignant trip through a remarkable writer's past.
Praise For Looking Back…
This unusual book contains photographs from Lowry's past and her reflections on them. In the introduction, she suggests that the book will answer readers who ask, "How do you get ideas?" Toward that end, every section begins with a quotation from one of Lowry's books that relates in some way to the subject of the photo. Think of yourself sitting down with Lowry and looking through her albums while she stops and points at pictures of herself as a child and a teenager, photos of her parents and siblings and, then, more recent pictures of her children and grandchildren. Each picture evokes a memory that is a paragraph to a couple of pages long. Readers who remember the deftly portrayed family relationships in Lowry's novels will be fascinated by pictures of Lowry, her older sister, and her younger brother, as well as the often amusing tales of their youth. The mood is not always light, though, and few will be unmoved by Lowry's reflections on her son Grey's death in 1995....Only a writer with Lowry's blend of humor, detachment, and storytelling ability could make the form work.
Booklist, ALA

"Imagine sitting on a sofa with a friend listening with fascination while she tells you about the pictures in her photo album. That is the feeling once has when browsing through this book of Lowry's family snapshots and reading her lively commentary on them. . . . The author's voice comes through strongly as she shares both her happiest and saddest times. . . . Much more intimate and personal than many traditional memories, this work makes readers feel that Lowry is an old friend." School Library Journal