The Dark Winter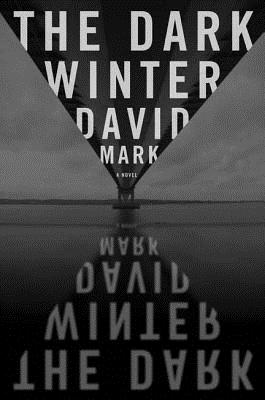 The Dark Winter
Blue Rider Press, Hardcover, 9780399158643, 292pp.
Publication Date: October 25, 2012
* Individual store prices may vary.
Not Currently Available for Direct Purchase
or
Shop Local
Enter your zip code below to purchase from an indie close to you.
Description
A series of suspicious deaths has rocked Hull, a port city in England as old and mysterious as its bordering sea. In the middle of a Christmas service, a teenage girl adopted from Sierra Leone is chopped down with a machete in front of the entire congregation. A retired trawlerman is found dead at the scene of a tragedy he escaped, the only survivor, forty years ago. An ugly fire rages in a working-class neighborhood, and when the flames die away, a body is discovered, burned beyond recognition.            Detective Sergeant Aector McAvoy is sure there is a connection between these crimes, but his fellow officers are not convinced—they would rather get a quick arrest than bother themselves with finding the true killer. Torn between his police duties and his aching desire to spend more time with his pregnant wife and young son, McAvoy is an unlikely hero: a family man more obsessed with being a decent cop, a physically imposing man far more comfortable exploring databases that being gung-ho with his muscle. Compelled by his keen sense of justice, McAvoy decides to strike out alone—but in the depths of the dark winter, on the hunt for a murderer, it's difficult to forget what happened the last time he found himself on the wrong side of a killer's blade…
About the Author
-->Dave Mark--> is a longtime Mac developer and author who has written a number of books on Mac and iOS development, including Beginning iPhone 4 Development (Apress, 2010), More iPhone 3 Development (Apress, 2010), Learn C on the Mac (Apress, 2008), The Macintosh Programming Primer series (Addison-Wesley, 1992), and Ultimate Mac Programming (Wiley, 1995). Dave loves the water and spends as much time as possible on it, in it, or near it. He lives with his wife and three children in Virginia.
Praise For The Dark Winter…
Praise for THE DARK WINTER by David Mark:
"British crime reporter Mark's outstanding first novel, a suspenseful whodunit, introduces Det. Sgt. Aector McAvoy…Readers will want to see more of the complicated McAvoy, who well deserves a sophisticated and disturbing plot."—Publisher's Weekly (Starred)
"[A]n impressive debut. John Harvey readers should take note."
—Booklist (starred) "With a poetic intensity in its prose, an unpredictable plot and a Scottish detective, Mark's novel gripped me from its opening pages."—Milwaukee Journal Sentinel "It will not be long until new voices in the genre are hailed as the 'next David Mark.'"
—Bookpage.com "Fast moving and tightly plotted, with strong characterization and a likeable protagonist, this is an extremely promising debut."—The Guardian "The Dark Winter is a promising debut by David Mark… certainly provides a trip to Hull and back."—The Telegraph  Dark Winter is a fantastic debut of a police procedural series that takes place in northern England. Just as Detective Sergeant Aector McAvoy seems to be able to put himself in the mind of a killer, David Mark has developed his characters so completely that the reader can almost put himself in the mind of McAvoy as he is connecting dots that no one else even sees. McAvoy may be a gentle giant of a man but he is also determined to get at the truth even if his job is in jeopardy. Luckily, he finds a believer in his boss, another dedicated officer who also is fighting to keep her job.—Nancy McFarlane, Fiction Addiction "The Dark Winter is an exceptional debut from an exciting new talent. David Mark is an original and captivating new voice."—Val McDermid