Golden Boy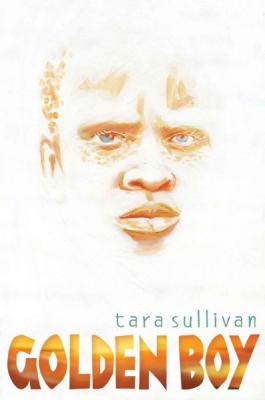 Golden Boy
Putnam Publishing Group, Hardcover, 9780399161124, 354pp.
Publication Date: June 27, 2013
* Individual store prices may vary.
Shop Local
Enter your zip code below to find indies closest to you.
Description
Thirteen-year-old Habo has always been different--light eyes, yellow hair and white skin. Not the good brown skin his family has and not thewhite skin of tourists.Habo is strange and alone. His father, unable toaccept Habo, abandons the family;his mothercan scarcelylook at him. His brothers are cruel and the other children never invite him to play. Only his sister Asu loves him well. But even Asucan't takethe stingaway when thefamily is forced from theirsmall Tanzanian village, and Habo knows heis to blame.
Seeking refuge in Mwanza, Habo and his familyjourney across the Serengeti. His auntis glad to open her home until she sees Habo for the first time, and then she is only afraid. Suddenly, Habo has a new word for himself: Albino. But they hunt Albinos in Mwanza because Albino body parts are thought to bring good luck.And soonHabo is being hunted by a fearsome man with a machete. To survive, Habo must not only run, but find a way tolove and accept himself.
Praise For Golden Boy…
"Readers will be caught by the contemporary story of prejudice, both unspoken and violent, as tension builds to the climax."--Booklist


-Booklist

"A moving novel that explores finding the worth of an individual as they see themselves, not as the world sees them."--VOYA
-VOYA

"A riveting snapshot of one Tanzanian boy who makes himself matter."--starred Kirkus
-Starred Kirkus

"Readers will be haunted by Habo's voice as he seeks a place of dignity and respect in society. An important and affecting story."—starred School Library Journal

-Starred School Library Journal

"Harrowing but ultimately redemptive…the murder of Tanzania's albinos is a real and horrific phenomenon of the past 15 years, a cold fact that makes the fictional events in 'Golden Boy' more moving and consequential than those in any dystopian young-adult chase-drama." –The Wall Street Journal

-The Wall Street Journal

"Golden Boy is an amazing story of prejudice, bravery and acceptance. From the very first page, I was captivated by Habo and his struggle to find his place in the world."--Kristin Levine, critically acclaimed author of The Lions of Little Rock and The Best Bad Luck I Ever Had
-Kristin Levine, critically acclaimed author of The Lions of Little Rock

"A commandingly written debut, Golden Boy is a moving, gorgeous account of what it means to feel profoundly different when the stakes are survival itself."--Eliot Schrefer, author of National Book Award Finalist Endangered
-Eliot Schrefer, author of Natioanl Book Award Finalist Endangered