X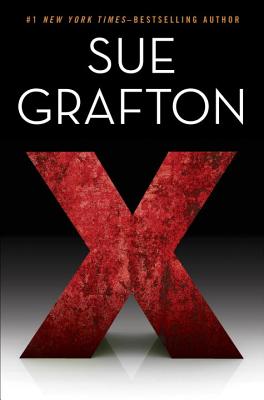 X
Marian Wood Books/Putnam, Hardcover, 9780399163845, 416pp.
Publication Date: August 25, 2015
* Individual store prices may vary.
Buy Now
or
Shop Local
Enter your zip code below to purchase from an indie close to you.
Description
Of #1 "New York Times" bestselling author Sue Grafton, NPR's Maureen Corrigan said, Makes me wish there were more than 26 letters. With only two letters left, Grafton's many devoted readers will share that sentiment.
X: The number ten. An unknown quantity. A mistake. A cross. A kiss.
X: The shortest entry in Webster's Unabridged. Derived from Greek and Latin and commonly found in science, medicine, and religion. The most graphically dramatic letter. Notoriously tricky to pronounce: think "xylophone."
X: The twenty-fourth letter in the English alphabet.
Sue Grafton's X Perhaps her darkest and most chilling novel, it features a remorseless serial killer who leaves no trace of his crimes. Once again breaking the rules and establishing new paths, Grafton wastes little time identifying this sociopath. The test is whether Kinsey can prove her case against him before she becomes his next victim.
About the Author
Sue Grafton entered the mystery field in 1982 with the publication of "'A' Is for Alibi", which introduced female hard-boiled private investigator, Kinsey Millhone, operating out of the fictional town of Santa Teresa, (aka Santa Barbara) California. "'B' is for Burglar" followed in 1985 and the series, now referred to as 'the alphabet' mysteries, is still going strong. In addition to her books, she s published several Kinsey Millhone short stories, and with her husband, Steven Humphrey, has written numerous movies for television, including A Killer in the Family (starring Robert Mitchum), Love on the Run (starring Alec Baldwin and Stephanie Zimbalist) and two Agatha Christie adaptations, Sparkling Cyanide and Caribbean Mystery, which starred Helen Hayes. Grafton is published in 28 countries and 26 languages. She loves cats, gardens, and good cuisine. Sue has a home in Montecito, California, and another in Louisville, the city in which she was born and raised.