The Middle-Child Blues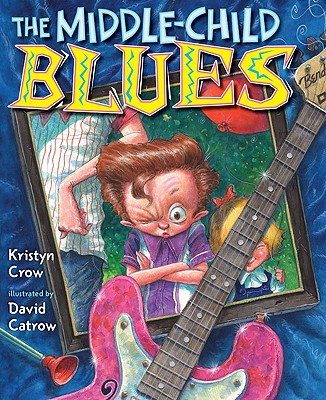 The Middle-Child Blues
Putnam Publishing Group, Hardcover, 9780399247354, 32pp.
Publication Date: October 29, 2009
* Individual store prices may vary.
Buy Now
or
Shop Local
Enter your zip code below to purchase from an indie close to you.
Description
A clever, bluesy riff on middle-kid angst
Lee has the low-down, big-frown, sulkin?-all-aroundtown blues. His older brother gets all the big-kid privileges, and no one expects his little sister to do anything but be cute. And sometimes his family even leaves him behind! But when Lee breaks out his guitar and finally makes his voice be heard, he draws a big crowd. It turns out lots and lots of people share his middle-kid pain?and he loves how being stuck in the middle is making him the center of attention.


About the Author


David Catrow is an editorial cartoonist and the illustrator of more thanseventy books for children, including the New York Times bestseller I Ain't Gonna Paint No More! and I Like Myself!, both written by Karen Beaumont, Dozens of Cousins by Shutta Crum, Plantzilla by Jerdine Nolen, and Rotten Teeth by Laura Simms. He lives in Ohio. Visit his website at www.catrow.com.